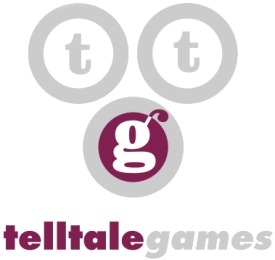 Have you been looking to break into the video game industry? And do you love Telltale Games and their unique catalog of story driven titles? Then this news is for you.
Telltale Games recently updated their Jobs page and added a number of new open positions for some of the company's future projects.
Want to make great games with fun people? Telltale is redefining the way the games industry works, and we're looking for some new team members to help us forge the way. If you're looking for a fast-paced, creative environment where the work you do will make a difference, we'd like to talk to you. Here are the positions we're hiring for right now.
Telltale's Eric Stirpe offered some advice for applicants on Twitter, but the developer is also searching for new Animators, Character Modelers, Front-End Developers, Voice Directors, Brand Managers, Programmers, and much more. But with so many new job openings, it's very likely that Telltale is working on several new games. The question is, what?
Guardians of the Galaxy is expected to arrive "soon," but so far, no release date has been announced. They are also working on Game of Thrones: Season 2, though we haven't heard a peep about it since the first season ended. So it's possible they could be hiring for work on either of the aforementioned games.
So it looks like Telltale has another huge batch of unannounced titles in the works. But right now, there's only two ways to find out what they're up to. You can try your hand at getting in on the ground floor by applying to one of their open positions. Or, you can wait for their next big announcement, whenever that may be.