"The Scientifically Proven Best Video Games of All Time" is a statistical meta-analysis of 44 "Best Video Games of All Time" lists that were published between 1995 and 2016. Catch up on how we decided to sort the games and the rest of the Top 100 in the Introduction.

You can also visit Video Game Canon to explore the complete list of "Scientifically Proven Best Video Games of All Time," as well as alternate sorting options.

And help support the completion of this project through Patreon.
The first Mega Man game is a bit of an odd duck, which has become even more pronounced as the years go by. The graphics are simplistic, the sound is tinny, there's only six Robot Masters instead of the traditional eight, and there's even a score counter (a feature that was jettisoned from the dozens of sequels that followed). There's just a smoothness to subsequent games in the franchise that Capcom had yet to master with the first entry.
But like most Mega Man fans, I only learned all this after the fact. At the time, whatever memories I have of the first game were formed by guide writers who described it as an unfairly difficult game, old episodes of Captain N, and the fact that none of the local rental outlets owned a copy (unsurprisingly, Lee Trevino's Fighting Golf was always available).
I finally got the chance to see what all the fuss was about with Mega Man 2, which was also the first game in the Mega Man franchise to be spearheaded by Capcom's Keiji Inafune. With an expanded role in the sequel's development, Inafune became known as the "Father" of Mega Man to plenty of fans, and codified many of the traditions and patterns the series is known for.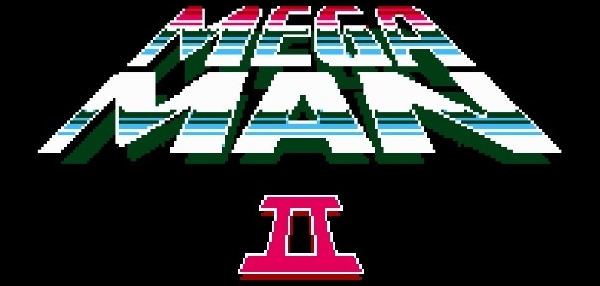 Every time out, players take control of Mega Man, a robotic warrior clad in blue who must do battle with eight Robot Masters. Players can choose to enter any level at any time, which allows Mega Man to acquire an arsenal of new weapons from the vanquished Robot Masters. After defeating each of them in turn, the player challenges the evil Dr. Wily in a fiendishly hard multi-leveled fortress. After delivering the final blow (usually with the game's worst weapon), Mega Man rides off into the sunset, ready to return if the world needs him again.
It became a formative experience for many players of this era to memorize the patterns that Inafune added to the franchise. These players, myself included, first saw some of the striking moments that would define Mega Man in Mega Man 2. Whether it was battling the fire-breathing "Hot Dog" in Wood Man's stage or jumping off the living platforms in Air Man's stage or navigating the booby-trapped laser rooms in Flash Man's stage, we soaked it all in. Inafune's style would influence Capcom's platformer design for decades (beginning with a slew of highly successful Disney-themed games) and his soul can be felt in modern platformers that borrow liberally from Mega Man 2's template like Shovel Knight, Shantae, and 20XX.
You could say there's a rhythm to every game in the Mega Man series, and this musical tone even influenced the names of several characters who would debut in subsequent entries, including Mega Man 3's Proto Man (Blues in Japan), Mega Man 5's Beat, and Mega Man 7's Bass and Treble. Mega Man himself is known as "Rock" in Japan, which helps explain why his twin sister was named "Roll."
The developers themselves engaged in this sort of call and response beginning with Mega Man 2, and they asked fans of the first game to come up with designs for the Robot Masters in the sequel. Inafune was in charge of translating the winning entries into the pixelated design featured in the game, and his love of American superheroes gave this new batch of bosses a ton of personality. The Robot Master creation contest was such a success that Capcom revisited the idea for every Mega Man game through Mega Man 8, and even expanded it to North America beginning with Mega Man 6.
The popularity of Mega Man's earliest adventures lead Capcom to expand the franchise's universe into five different eras over the next 25 years, each one taking place decades, or even centuries, apart in an interconnected timeline that goes well beyond Mega Man 2's "200X" dateline. Collecting weapons and gadgets during his earliest outings gave Mega Man an adaptability that allowed the character to thrive in these further adventures. Like Mario, Mega Man began his video game career as a reluctant hero, thrust into a job he didn't want to save a world he didn't know much about. And like Nintendo's famous plumber, Mega Man would eventually pull double-duty as a kart racer, a soccer player, a treasure hunter, and a grizzled robot out of time, forced to defend a far-flung future after an extended nap.
But in 2015, Capcom went back to the beginning and approached Frank Cifaldi, a video game historian, to recreate the first six games from Mega Man's "Classic" era for a new generation of players who weren't able to dig through the shelves of slightly sketchy rental establishments back in 1989. Going back to many of Inafune's original designs, Cifaldi and his team rebuilt Mega Man 2 (and the rest of the series) with modern consoles in mind:
"Movies have the Criterion Collection, but there hasn't been anything like that for games. We're living in the golden age of a brand new form of artistic expression, and we're not doing a very good job of making sure our games will be available five years from now, let alone fifty. The more we can do right now to take video game preservation seriously, the safer our history will be."
Mega Man 2's beautifully constructed world helped, but its universal story of a small robot who selflessly decides to defend humanity is what made the game (and the character) one for the ages.
---

Mega Man 2 has been re-released multiple times over the years, and is playable on nearly a dozen different platforms. The game can be downloaded through the Nintendo eShop as a "Virtual Console" re-release on the 3DS, Wii, and Wii U. Nintendo also included the popular platformer in the NES Classic Edition microconsole. Additionally, Capcom remade Mega Man 2 for mobile devices as Mega Man Mobile 2 in 2017.
Capcom compiled many of Mega Man's earliest adventures in the Mega Man Anniversary Collection for the GameCube, PS2, and Xbox in 2005. The previously-mentioned Mega Man Legacy Collection also included Mega Man 2 when it was released for the PC, PS4, Xbox One, and 3DS in 2015.
---

Publisher: Capcom
Developer: Capcom
Release Date: June 11, 1989
Average Ranking: 71.32
Selection Percentage: 38.64% (17/44)
Scientifically Proven Score: 132.68
| | | | | | | | |
| --- | --- | --- | --- | --- | --- | --- | --- |
| Hyper (1995) | 1* | Next Gen (1996) | NR | Next Gen (1999) | NR | Edge (2000) | NR |
| GI (2001) | 32 | GameSpy (2001) | NR | Edge (2003) | NR | EW/G4TV (2003) | NR |
| GameSpot (2003) | 1* | IGN (2003) | NR | 1UP (2004) | NR | The Age (2005) | NR |
| IGN (2005) | NR | Yahoo! Games UK (2005) | NR | Edge (2007) | NR | IGN (2007) | 67 |
| IGN HoF (2007) | 1* | Stuff UK (2008) | NR | Edge (2009) | NR | Empire (2009) | NR |
| GI (2009) | 38 | FHM (2010) | NR | GamesTM (2010) | NR | The Phoenix (2010) | 26 |
| Gamereactor (2011) | 29 | GamesRadar (2011) | 37 | Stuff UK (2011) | NR | 1UP (2012) | 72 |
| G4TV (2012) | 73 | GamesRadar (2012) | 38 | Time (2012) | NR | EPN (2013) | 59 |
| GamesRadar (2013) | 37 | Gaming Bolt (2013) | NR | PC & Tech Authority (2013) | NR | GamesRadar (2014) | 39 |
| Popular Mechanics (2014) | 41 | Slant Magazine (2014) | NR | Stuff UK (2014) | NR | Edge (2015) | NR |
| GamesRadar (2015) | NR | IGN (2015) | 70 | GamesMaster (2016) | NR | Time (2016) | NR |
---

Brelston – Capcom-Unity – Mega Man Legacy Collection brings enhanced 8-bit classics to new platforms – 2015
Niizumi, Hirohiko – GameSpot – TGS '07: Mega Man celebrates 20th anniversary – 2007
Nintendo Power (September 1992) – Mega Man Needs Your Help! – 1992