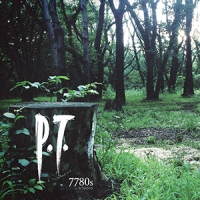 Last night, the San Francisco Film Society presented Guillermo Del Toro with the Irving M. Levin Directing Award for 2001's The Devil's Backbone. Del Toro spoke took the stange afterwards and, in addition to talking about his illustrious film career, confirmed that he is no longer involved with the development of Silent Hills. According to Matt Hackney, Del Toro said, "It's not gonna happen and that breaks my greasy heart."
IGN is reporting that Del Toro's representatives are stressing that only the director's involvement with the game has ended. The decision to ultimately cancel Silent Hills rests with Konami and they have yet to make an official announcement of the game's current status.
However, this news comes just a few days after Konami announced (via the game's official website) that PT, a "Playable Teaser" of Silent Hills that was added to the PlayStation Store last year, would no longer be available to download as of this Wednesday, April 29. The removal of PT from the PlayStation Store and the probable cancellation of Silent Hills also lends more credibility to the rumors that Hideo Kojima will leave Konami after the completion of Metal Gear Solid V: The Phantom Pain. Though, again, all of that is technically in the realm of speculation.
Del Toro has been trying to break into the video game industry for over a decade now without much luck. In 2010, he teamed up with THQ to produce Insane, a horror game with Lovecraftian influences. THQ canceled Insane in 2012, but the director retained the rights to the game, so something could still happen with it someday. The same can't be said for Sundown, a zombie game in development at Terminal Reality that was permanently canceled in 2006.