Most Recent:
3DS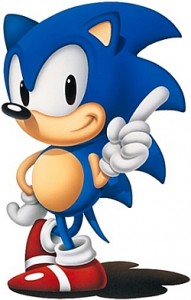 Are you ready to lace up Sonic the Hedgehog's red sneakers one more time?
Sega has announced that Sonic Boom: Shattered Crystal will be released for the 3DS on November 11. It'll be followed a week later by the release of Sonic Boom: Rise of Lyric for the Wii U on November 18. Both games will be a riff on the same plot (an ancient monster named Lyric kidnaps Amy) and will serve as a prequel story to the upcoming Sonic Boom television series on Cartoon Network.
In addition to the release dates, you can head over to the Sega Blog to see the final box shots from both games.