Most Recent:
3DS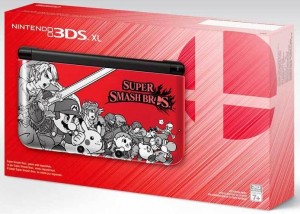 Nintendo just announced three new models for the popular 3DS XL. The first is the previously Japan-only and North American-rumored Super Smash Bros. For 3DS model. This version of Nintendo's handheld, releasing on September 19th, comes in both red and blue and features the game's fighters on the cover. If you notice, that's several weeks before the launch of the game so this bundle, which is priced at $199.99, will not include Super Smash Bros. For 3DS.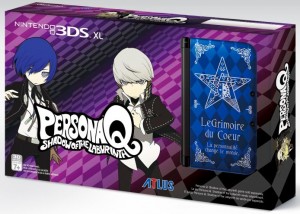 Next up is the Persona Q Edition, a 3DS XL model based on Atlus' upcoming game Persona Q: Shadow of the Labrynth. As you can see, the hardware is painted with Persona's Grimoire tome, and includes character art on the back. This system is set for release on November 25th and is a GameStop-exclusive. Once again, the handheld has been priced at $199.99 and does not include a copy of Persona Q: Shadow of the Labrynth.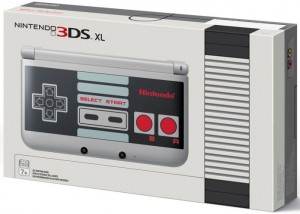 The final new 3DS XL model, the NES Edition, is based on the original NES controller. The system's box itself is decorated to resemble the NES system. The NES Edition is another GameStop exclusive and will be available through the retailer (for $199.99) on October 10th.
"More than 12 million systems in the Nintendo 3DS family have been sold in the U.S. alone," said Scott Moffitt, Nintendo of America's executive vice president of Sales & Marketing. "These new models give shoppers even more choices during the holiday shopping season. Based on past experience, these special editions likely won't stay on shelves for very long.
Also, to clear up any potential confusion, these new 3DS XL models are NOT the "New 3DS" systems that Nintendo recently announced for the Japanese market. The Super Smash Bros. Edition, the NES Edition, and the Persona Q Edition are all the same 3DS XL systems that we've been playing for over two years.