Most Recent:
3DS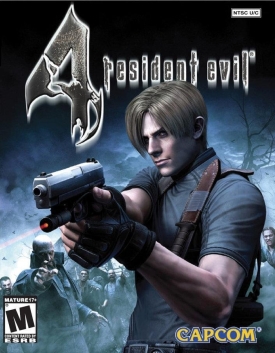 Resident Evil 4 is getting yet another re-release as Capcom added Resident Evil 4: Wii Edition to the Wii U eShop today. Leon Kennedy's search for the President's daughter should be playable with the Wii U GamePad (though Nintendo didn't mention it in their announcement), and it also includes the Ada Wong-starring "Separate Ways" campaign. Just watch out for those zombies.
Also available to download on the Wii U today is Shutshimi, a shooter that stars "a musclebound fish with memory problems." I guess it's a good thing that each level is only ten seconds long.
Finally this week, in case you missed it last year, a demo of the excellent Typoman is now available to download on the Wii U eShop. If the trial version of the title piques your interest, you can upgrade to the full game for a discounted price for the next two weeks as Typoman is 15% off until February 18.
More information on all of these games (and several other new releases) can be found after the break. (more…)