Most Recent:
PS4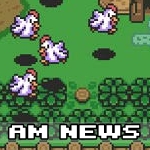 Get ready to go on a wild ride with friends of all stripes in this week's PlayStation Store update.
To start things off, Sony will launch the first online-focused entry in the Gran Turismo franchise, Gran Turismo Sport. 2K Games will offer up their own knockdown-dragout clash for the PS4 this week with the release of WWE 2K18. However, for the true cutthroat competitor, there's The Jackbox Party Pack 4, the latest party game compilation from Jackbox Games.
Two very different sets of friends round out the rest of the PlayStation Store update. The South Park gang will tackle superhero franchises in South Park: The Fractured But Whole, and Deck Nine will continue the story of Life Is Strange: Before the Storm in Episode 2: Brave New World.
You can learn more about this week's additions to the PlayStation Store (including a handful of Vita games) after the break. (more…)