Most Recent:
Vita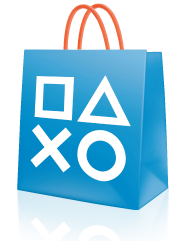 One of the greatest action RPGs of the 90s will be reborn on the PlayStation Store this week.
Square Enix hasn't always given the Mana series its due (the third game in the franchise was never even released in the US), but the publisher is ready to launch a 3D remake of Secret of Mana for the PS4 and Vita this week. Featuring upgraded graphics and a new translation, Secret of Mana has never looked like this before. Also available for the PS4 this week is Fe, a wordless platformer developed by Zoink and published by Electronic Arts.
Several larger releases will also be available to download for the PS4 through the PlayStation Store this week including Dynasty Warriors 9, the latest action extravaganza from Koei Tecmo, and Kingdom Come: Deliverance, a medieval RPG from Warhorse Studios.
You can learn more about the rest of this week's additions to the PlayStation Store after the break. (more…)