All Articles:
Animal Crossing Mobile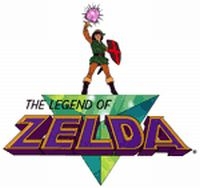 The hierarchy of Nintendo franchises is very clear… Mario is on top, then there's The Legend of Zelda, and Pokemon comes after that. With Super Mario Run and Pokemon Go already available to download for mobile devices, it's only a matter of time until Nintendo introduces Link to their mobile initiative. But according to a report from The Wall Street Journal, it might be happening sooner than we think.
Speaking to "people familiar with the matter," The Journal's Takashi Mochizuki believes that a Legend of Zelda Mobile game will be released later this year, sometime after the launch of Animal Crossing Mobile. Mochizuki also stressed that it's possible Animal Crossing might be delayed (for the third time), which would force Nintendo to release Zelda Mobile first. However, aside from its existence, no other details about the game were revealed.
Naturally, Nintendo declined to comment on this rumor, but it seems rather obvious the company would want to ride the Breath of the Wild hype with more adventures starring Link. A new entry in the Legend of Zelda franchise will eventually appear on mobile devices, and now is as good a time as any.

Everyone was understandably giddy over Nintendo's Super Mario Run announcement during yesterday's Apple Event. However, because the publisher is prioritizing Mario's first mobile game for release this December, two other titles in their mobile pipeline have been pushed back.
Nintendo originally announced plans to release both Animal Crossing Mobile and Fire Emblem Mobile this Fall. But yesterday they confirmed that both titles will now launch in Early 2017, and more specifically, "before the end of March 2017."
Like this Spring's Miitomo, Animal Crossing Mobile and Fire Emblem Mobile will be co-developed by mobile developer DeNA.

Good news, everyone! Nintendo has announced that new Animal Crossing and Fire Emblem apps will soon be available for mobile platforms:
More #Nintendo apps are coming to smart devices, including Fire Emblem and Animal Crossing! pic.twitter.com/ZLsHirPltM

— Nintendo of America (@NintendoAmerica) April 27, 2016

Best of all, it sounds like both will be full-fledged games, instead of communication apps like Miitomo:
For [Fire Emblem], while making it more accessible in comparison to the Fire Emblem games for Nintendo's dedicated gaming systems, Nintendo aims to offer the great value of a role-playing strategy game. Nintendo will design [Animal Crossing] so that it will be connected with the world of Animal Crossing for dedicated gaming systems. By playing both Animal Crossing games, users will find increased enjoyment.

Both of these are pure game applications. Compared to Miitomo, they have more prominent game elements, and the game content will tie closely into Nintendo's dedicated games business.
The currently untitled Animal Crossing Mobile and Fire Emblem Mobile should launch sometime this Fall.