All Articles:
Draw Something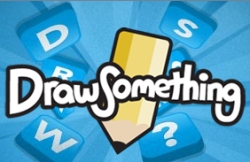 Zynga, the ubiquitous juggernaut behind FarmVille, CityVille, Words With Friends, and a lot of other Facebook timewasters has acquired OMGPop, the developer behind the newest iOS sensation, Draw Something.
"The OMGPop team has created a game that's fun, expressive and engenders real social interaction," said Mark Pincus, founder and CEO of Zynga. "Draw Something has captured the imagination of millions of people around the world. We love the way they've worked playful and relevant culture into their games from Devo to Daft Punk, from Lin to Beckham. We're honored to have the opportunity to partner with and support such an innovative team of creative inventors."
Just how big is the Draw Something phenomenon? The game has been downloaded 35 million times (to be fair, it is free) and players have created over one billion drawings in the last week alone. So, that big.
Or in other words, if OMGPop CEO Dan Porter is ever asked to draw "fat stacks of cash," he just draws a picture of himself.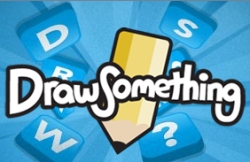 Wanna know what the hipsters at your neighborhood gastropub are tweeting about while you try to figure out why anyone would drink a can of Pabst Blue Ribbon?
It's an iPhone app called Draw Something, and it's been downloaded over four million times with very little press coverage to support it. Even celebrities like Questlove and My Chemical Romance have been sharing their drawings on their Twitter feeds.
CEO of OMGPop Dan Porter attributes the success of the game to social media platforms, saying "People are taking to these social channels to share their drawings, and that is causing the game to spread."
Draw Something is available for download on Android and iOS in both free-to-play and premium versions. If I were you, I'd see what the hype is all about before your mom starts posting Instagrams of her drawings on Facebook, and you're left in the dust.