All Articles:
E.T.: The Extra-Terrestrial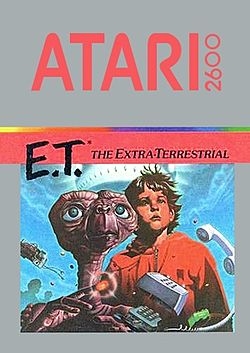 The first batch of excavated Atari 2600 cartridges from the Alamogordo landfill have been auctioned off and checkbooks were opened wide to own a piece of history. The auctions were managed by the Tularosa Basin Historical Society and the priciest E.T.: The Extra-Terrestrial cartridge (complete with an original box) sold for $1,537. Other E.T. cartridges sold for similar prices, though the ones without a box sold for closer to $500. Other games (including Defender, Asteroids, Centipede, and more) all sold for under $500 with a copy of Missile Command responsible for the lowest sale of $157.50. A complete list of every auctioned off game can be found at eBay.
The city of Alamogordo will continue to sell some of the excavated cartridges in the coming days, though it's unknown when the next wave of auctions will begin.
Atari: Game Over, a documentary chronicling the dig, as well as Atari's rise and fall, will be available to download through Microsoft's Xbox Live service beginning tomorrow.