All Articles:
Fez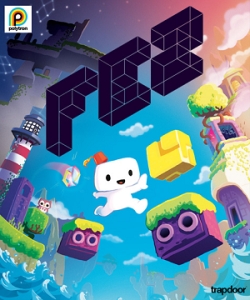 One of the greatest puzzle platformers of the previous generation, Fez, is now available to download from the PlayStation Store. And it doesn't even matter which PlayStation platform you own. Fez has been released as a Cross-Buy title on the PS3, PS4, and Vita, so you can play it wherever you are. Several other multiplatform releases are available this week, but sadly, they're not Cross-Buy purchases.
Tecmo Koei will bring the hack and slash gameplay of Dynasty Warriors 8: Xtreme Legends back to the PS3 and Vita. For its PS4 release, the standalone expansion will be bundled with the original Dynasty Warriors 8 as Dynasty Warriors 8: Xtreme Legends – Complete Edition. The publisher will also release the latest game in their popular trap-setting series, Deception IV: Blood Ties, for the PS3 and Vita this week. In non-multiplatform release news, NIS America also added The Witch and The Hundred Knight to the PlayStation Store yesterday.
Finally, a new Call of Duty: Ghosts bundle that include the original game and the Onslaught Map Pack is available to download on both the PS3 and PS4.
More information about all of these games (as well as a few others) can be found after the break. And a full rundown of this week's new game add-ons can be found at the PlayStation Blog. (more…)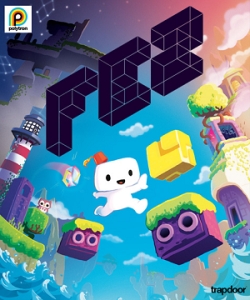 Writing on Polytron's official website, developer Phil Fish has confirmed that his acclaimed puzzle-platformer, Fez, will make its way to additional platforms in 2013:
2013 is going to be an interesting one, too.

For one, FEZ will finally be ported to other platforms.

Yes, i've heard you, dozens of people emailing me everyday telling me how much of an idiot i am for not porting FEZ to everything.
Fish didn't say specifically which platforms would receive a port of Fez in 2013, so I guess it's up to us to speculate. PC? PS3? Wii U? Maybe… Maybe… and Maybe.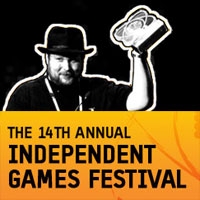 The Independent Games Festival, hosted by the Game Developers Conference, today announced it's award recipients for 2012.
Fez, the unique "perspective-shifting" platformer, was the big winner, taking home the Seumas McNally Award for Best Independent Game and the $30,000 grand prize. Phil Fish, the lead developer on the game, was the central focus of the documentary Indie Game: The Movie, which was shown at the 2012 Sundance Film Festival and screened earlier in the week at GDC.
Daniel Benmergui, developer of the game Storyteller, earned the Nuovo award and a $5,000 prize. The Nuovo Award honors abstract, short form, and unconventional game development, and Storyteller's unique comic strip narrative format fit the bill.
Other award recipients include Dear Ester, by thechineseroom, which won for Excellence in Visual Art, and rightfully so- the idyllic landscapes remind me of Myst when it first came out and blew everyone away. Technical Excellence went to Demruth's Antichamber, a psychological Escher-esque puzzle game, Excellence in Design to Mossmouth's Spelunky, which creates levels as you play, and Excellence in Audio to Amanita Design's Botanicula, which features a soundtrack created by Czech alternative band DVA.
Best Mobile Game was snatched up by Simogo for Beat Sneak Bandit, a rhythmic stealth/puzzle game, Best Student Game went to CMU Entertainment Technology Center/Coco & Co for Way, an online cooperative game focused on cross-cultural communication, and finally, the Audience Award went to Mode 7's Frozen Synapse, a simultaneous-turn-based tactical game.
Finally, Capy Games took home the first XBLA Prize, a contract with Microsoft to publish a game on the Xbox Live Arcade. The Sword & Sworcery developers subsequently announced Super T.I.M.E Force for Microsoft's download service.