All Articles:
Final Fantasy Explorers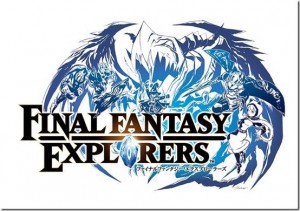 You'll find a double shot of Final Fantasy in this week's Nintendo Download as Final Fantasy Explorers is now available to download for the 3DS and Final Fantasy Tactics Advance has made the jump to the Wii U.
Ditching the turn-based format of most Final Fantasy games, Final Fantasy Explorers is an action RPG for the 3DS that asks players to slay massive monsters while taking control of the franchise's most famous faces. Players will also be able to choose from more than 20 jobs and summon eidolons like Ifrit and Bahamut. Over on the Wii U, Final Fantasy Tactics Advance joins the Virtual Console and reintroduces players to the land of Ivalice in a strategic RPG originally released for the Game Boy Advance in 2003.
Another dynamic duo of games flew onto the Nintendo eShop this week with the release of Lego Avengers for the 3DS and Wii U this week. WB Games and TT Games turned to the Marvel Cinematic Universe for their latest Lego game, adapting six of the films from the sprawling saga: Captain America: The First Avenger, The Avengers, Iron Man 3, Thor: The Dark World, Captain America: The Winter Soldier, and Avengers: Age of Ultron.
More information about all of these games (and a few other new releases) can be found after the break. (more…)