All Articles:
Final Fantasy IX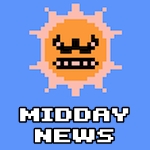 Welcome to Wednesday… and it's time for another update to the PlayStation Store.
PS4 owners will get the chance to choose from a nice variety of titles this week including Marvel Vs Capcom: Infinite, the latest game in the fighting franchise; The Lego Ninjago Movie Videogame, an adaptation of the upcoming movie; Project CARS 2, Slightly Mad's racing sim sequel; NBA 2K18, the latest basketball sim from 2K Games; and Minecraft: Story Mode Season 2 – Episode 3: Jailhouse Block, the latest chapter in the story of Jesse and friends. And in a surprise move, Square Enix also added a new PS4 version of Final Fantasy IX to the digital storefront.
You can learn more about this week's additions to the PlayStation Store (including a handful of Vita games) after the break. (more…)

After a bit of a delay, Final Fantasy IX is now available to download for the PC through Steam. Originally released for the PlayStation way back in 2000, this is the first time the classic RPG can be played on a PC. And to make sure it's a special occasion, publisher Square Enix has added a number of new features to Final Fantasy IX for its Steam debut:
Steam Trading cards
High Definition Movies and Character Models
Cloud Save Feature… Allows players to back up save data to play across other compatible devices
Auto Save Function
Seven All-New Optional Booster Features… Including High Speed Mode and No Encounter Mode, which will allow players to automatically master equipped weapons and gear, as well as maximize character levels, magic stone counts and gil
And in case you need a refresher on a 16-year-old RPG, here's what Final Fantasy IX is all about:
Final Fantasy IX tells the story of the bandit Zidane Tribal, who plans to kidnap the princess of Alexandria, Garnet Til Alexandros the 17th, with the troupe of thieves known as Tantalus. An unlikely series of events set Zidane, Garnet, the shy yet powerful black mage Vivi Ornitier, the loyal knight Adelbert Steiner, and other memorable characters on an epic journey as they learn about themselves, the secrets of the Crystal, and a malevolent force that threatens to destroy their world.
Final Fantasy IX on Steam will be regularly priced at $20.99, but it is currently available for the discounted price of $16.79 until April 20.
Square Enix has announced that Final Fantasy IX will be the next game in the long-running RPG series to receive a re-release on mobile devices and the PC.
There's no release date for Final Fantasy IX's return just yet, but we do know that the adventures of Zidane and his crew will be enhanced with "high-definition graphics, newly added achievements, auto-save, high speed mode, and several game boosting features." Square Enix also released an announcement trailer, which has been embedded above, and launched an official website with story and character details for those who missed it the first time around.
Less famous among gamers than Final Fantasy VII and Final Fantasy VIII, Final Fantasy IX was originally released in 2000 and was the last game in the franchise to be released for the PlayStation.