Recent Articles:
Grand Theft Auto V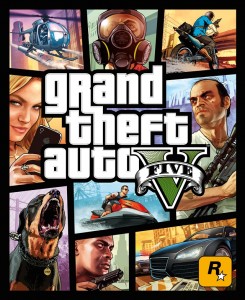 Aside from LittleBigPlanet 3, today's Xbox Games Store update looks like a copy-and-paste of yesterday's PlayStation Store update. As such, here's what Xbox One and Xbox 360 should definitely be looking forward to this week:
Rockstar has released Grand Theft Auto V for the Xbox One, adding a first-person mode, extra missions, a graphical upgrade, and a few other tweaks.
Ubisoft dives back into the Far Cry franchise with Far Cry 4 (Xbox One, Xbox 360), another whacked out first person shooter that takes the action to the Himalayas. And as the trailers keep reminding us, you can wreak havoc while riding on the back of an elephant.
BioWare brings back the Dragon Age series with Dragon Age: Inquisition (Xbox One, Xbox 360), a huge new RPG that looks like it'll dwarf the much smaller Dragon Age II.
Other games of note this week include Deep Silver Dead Island spinoff, Escape Dead Island (Xbox 360); the next-gen launch of 2K's WWE 2K15 (Xbox One); and yet another Rabbids game froom Ubisoft, Rabbids Invasion (Xbox One, Xbox 360).
More details on all of these games (and a few others) can be found after the break. (more…)