All Articles:
Madden NFL 18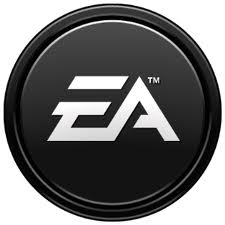 Electronic Arts has announced that they'll once again play host to EA Play, their E3-adjacent mini-conference, in Los Angeles this June.
The publisher will take over the Hollywood Palladium from June 10th through the 12th, and tickets will go on sale at noon (Eastern Time) on April 20. EA also wants to connect to their fans who can't make it to LA, and they're planning to broadcast multiple live reports from the show floor at EA.com.
EA Play will give in-person attendees and viewers at home a first look at the publisher's upcoming slate of games including Star Wars: Battlefront 2, Need For Speed 2017, Madden NFL 18, FIFA 18, and NBA Live 18.
And as you might have guessed, several surprise announcements are also being lined up for EA Play.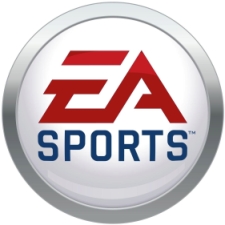 There's no need to panic… EA Sports will indeed release a full slate of sports simulations in 2017.
CEO Andrew Wilson shared the completely unsurprising news during EA's quarterly financial report earlier this week, and he seems particularly proud of the enhancements planned for FIFA 18, including an expanded new storyline for "The Journey":
FIFA 18 will build on the foundation we created with Story Mode this year, bringing players back to "The Journey" with Season 2, featuring new characters and new storylines. Our development team in Vancouver is delivering deeply innovative new experiences across this year's game, including an Ultimate Team, and creating the most emotionally immersive and connected FIFA we have ever produced.
Wilson also announced that development of the Madden franchise will finally transition to the Frostbite Engine with Madden NFL 18:
Our Madden NFL franchise will transition to the Frostbite Engine with Madden NFL 18, unlocking major visual advancements and new gameplay experiences that will excite dedicated Madden players, football fans, and sports fans overall.
The executive closed the EA Sports portion of his report with confirmation that EA Sports UFC 3 is set to be released sometime in 2017, while NHL 18 and the "all new" NBA Live 18 will be released in the Fall.

SAG-AFTRA, a union representing voice actors and stunt performers, authorized a strike against game developers that began this morning. As part of the process, the union has published a list of projects that members are no longer allowed to work on, and it includes several unannounced games.
It wasn't much of a shock to learn that EA Sports is already hard at work on Madden NFL 18 and NHL 18, but listings for Lego Marvel 2 and Brothers in Arms were a bit more surprising (though not unexpected). While WB Games has yet to make any noise about a new Lego Marvel game, Gearbox confirmed the existence of a fourth Brothers in Arms game last year.
A large number of mobile games also make up a large part of the list, as well as a few games that are denoted only by codenames. For example, Take-Two is working on something called "Alligator," while EA is developing games under monikers as diverse as "Odin," "Fearless," "Scorpion," and "Timbits." We may never know what these codenames refer to (they may even belong to games that have already been released), but one of the union's major demands is for developers to be more transparent during the hiring process and to use a game's actual title when contracting with vocal/stunt performers.
Finally, several highly-anticipated 2017 titles will be affected by the strike including Kingdom Hearts HD 2.8: Final Chapter Prologue, Injustice 2, and Crash Bandicoot Remastered. So hopefully the two sides can reach an equitable agreement soon.
UPDATE: A representative from WB Games has informed us that the inclusion of "Lego Marvel 2" in the SAG-AFTRA strike list is actually a reference to Lego Avengers, which was released earlier this year. However, Lego Avengers was announced in January 2015, several weeks before the union's deadline for projects that must be part of the picket line. I'm not sure why it was included on the list (it's possible the union goofed), but the official line from WB Games is that "Lego Marvel 2" is definitely not a reference to "Lego Marvel Super Heroes 2" or any other unannounced game.
Posted in

3DS, Mobile, News, PC, PS3, PS4, Switch, Vita, Wii U, Xbox 360, Xbox One
Tagged

Brothers in Arms 4, Crash Bandicoot, Injustice 2, Kingdom Hearts HD 2.8: Final Chapter Prologue, Madden NFL 18, NHL 18