Recent Articles:
Mario Kart 8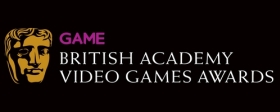 The British Academy of Film and Television Arts (BAFTA) has announced the nominees for the 2015 BAFTA Games Awards and the British-born Alien: Isolation leads the way with six nominations. Creative Assembly's sequel to the 1979 film is up for "Best Game" as well as "British Game," "Audio Achievement," "Music," Game Design," and "Game Innovation."
It will be competing for the top prize against some of last year's most-honored titles including Bungie's Destiny, BioWare's Dragon Age: Inquisition, Nintendo's Mario Kart 8, Monolith's Middle-Earth: Shadow of Mordorm, and ustwo's Monument Valley.
Monument Valley's presence in the "Best Game" category is rather fitting as it lead all other games with five nominations. Far Cry 4, which is not competing for "Best Game," also managed to score five nominations. 80 Days, Destiny, Mario Kart 8, and Shadow of Mordor all took up residence on the next level with four nominations apiece.
The winners of the 2015 BAFTA Games Awards will revealed on March 12. The full list of nominees can be found after the break. (more…)
Posted in

3DS, Mobile, News, PC, PS3, PS4, Wii U, Xbox 360, Xbox One
Tagged

Alien: Isolation, Destiny, Dragon Age: Inquisition, Far Cry 4, Mario Kart 8, Middle-Earth: Shadow of Mordor, Monument Valley