All Articles:
Mega Man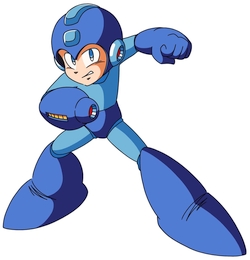 If this story didn't appear in The Hollywood Reporter, I would have assumed it was a hoax…
The reliable entertainment magazine is reporting that 20th Century Fox will team up with the directors of Catfish, Henry Joost and Ariel Schulman, to create a movie based on Mega Man. The pair are said to be in "final negotiations" with the studio, and will both write and direct the film.
The Mega Man movie will be produced by Chernin Entertainment and Masi Oka, the actor best known for playing Hiro Nakamura on Heroes.
While we await official confirmation from 20th Century Fox, we can set back and speculate what a Mega Man movie might look like. Joost and Schulman's previous experience makes it likely that Fox wants to produce a live-action adaptation, but will the movie take its cues from the classic NES series or the more modern Mega Man X games? Who knows… maybe it'll end up being a mix of both.
In addition to Catfish, Joost and Schulman have also directed Paranormal Activity 3, Paranormal Activity 4, and last year's well-reviewed Nerve. A Mega Man movie adaptation would be their first big-budget project.