All Articles:
Radiant Historia

Radiant Historia is a steampunk, time-travelling RPG created by Atlus. At least, that's how it's marketed. But deeper than the gearpunk, deeper than travelling through the timelines, there's that traditional Japanese story of environmentalism mixed in with sentiments of loyalty and the general idea of good versus evil. And beyond the depth and immersion of the story is even more: brilliant character development, a challenging and satisfying battle system, a plethora of sidequests, and a gorgeous soundtrack. This is not just a successful game; this is a game that should be used as an example for what a successful RPG is really all about. (more…)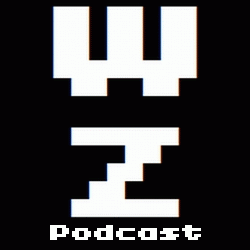 It's that time again! Time for Warp Zoned's bi-weekly podcast, Episode V: Hand of the Heavenly Bride. Mike Gutierrez, Nicole Kline, and Ryan Littlefield are joined by West Coast Editor Adam Woolcott for a lively discussion. They discuss what they're playing, focusing on Killzone 3 and Radiant Historia, as well as the continued discussion of – what else? – Pokemon! They also talk about what's coming out over the next few weeks, and encourage you to read their article about what they're excited about. There's ranting, there's raving, and even some celebrating on the fifth episode of the Warp Zoned podcast.
And be sure to check back in two weeks for Episode 6!

Two pairs of heavyweights in their respective genres go head-to-head in this week's new releases.
First up, we have the launch two major first person shooters… Sony's continued fight against the Helghast in Killzone 3 (PS3) versus Epic Games' latest fragfest, Bulletstorm (PC, PS3, Xbox 360). Don't forget, the Xbox 360 version of Bulletstorm comes in an "Epic Edition" that inlcudes a few in-game goodies and access to the Gears of War 3 beta.
The next fight is a little less high profile (and both games come from the same publisher), but in a battle between handheld RPGs… Atlus is bringing Radiant Historia to the DS and also bringing Ys I & II Chronicles to the PSP.
Standing alone is THQ's De Blob 2 (DS, PS3, Wii, Xbox 360), which would probably be a unique title at any time of the year.
The full list of the rest of this week's new releases can be found after the break. (more…)
Posted in

DS, News, PC, PS3, PSP, Wii, Xbox 360
Tagged

Bulletstorm, De Blob 2, Killzone 3, Radiant Historia, Ys I & II Chronicles