All Articles:
Rez Infinite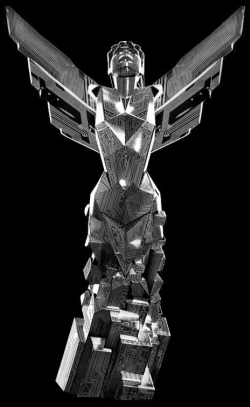 The 2016 Game Awards were filled with surprises, but I'm sure no one was shocked when Blizzard's Overwatch walked away with the most statuettes last night, including the coveted "Game of the Year" prize. The popular online shooter also won the "Best Multiplayer" award, as well as the fan-voted "Best eSports Game" award. And Blizzard was honored for their development work on Overwatch with the "Best Game Direction" award.
Naughty Dog and id Software also had a good night with two wins apiece. The familial tale at the center of Uncharted 4: A Thief's End won "Best Narrative" and Nolan North won "Best Performance" for his final turn as Nathan Drake. Meanwhile, Doom blasted its way into the spotlight with wins in the "Best Music/Sound Design" and the "Best Action Game" categories.
Playdead's Inside ("Best Art Direction" and "Best Independent Game") and Pokemon Go ("Best Mobile/Handheld Game" and "Best Family Game") also earned multiple awards last night at the Game Awards.
Congratulations to all the nominees, and the full list of winners can be found after the break. (more…)
Posted in

Mobile, News, PC, PS4, Xbox One
Tagged

Civilization VI, Dishonored 2, Doom 4, Forza Horizon 3, Game Awards 2016, Inside, Overwatch, Pokemon Go, Rez Infinite, Street Fighter V, The Witcher 3: Wild Hunt, Uncharted 4: A Thief's End