All Articles:
Rez Infinite
Tetsuya Mizuguchi's weird vision of trippy music and techno visuals helped Rez become a cult favorite for the Dreamcast and PS2 in the early 2000s. And now he's back with Rez Infinite, a remastered version of the original game for the PS4. But Mizuguchi also plans to add several new features to Infinite, including PlayStation VR support and the mysterious "Area X."
Earlier today, the developer tried to explain the thought process behind "Area X" to the PlayStation Blog, while also unveiling a new trailer for the game…
Area X is a new level we've added just for Rez Infinite.
Area X is an experiment.
Area X is Rez, but it's also not Rez… it's something new.

Like classic Rez, Area X is a designed to be a focused, replayable experience, that uses simple shooting mechanics as a means to induce "synesthesia," an effect where perceiving something with one sense triggers another sense – like you can "see sounds," or "hear colors" (as pioneered by influential Russian artist and art theorist Wassily Kandinsky).

But other than that basic foundation, the team and I decided to throw away the rest of the formula and start fresh, both in terms of aesthetics and gameplay, building Area X through experimentation and iteration – try something, keep what worked, throw out what didn't, try again – much in the same way United Game Artists and I created the original Rez so many years ago. Our goal was to create something that evoked the same excitement as Rez, but at the same time, something that felt unique. Something new. Something special all its own.
Rez Infinite will be released exclusively for the PS4 on October 13.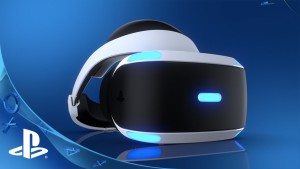 Sony just announced their PAX East 2016 lineup on the PlayStation Blog, and there are over 20 games on the list. Just think… you could be playing Uncharted 4: A Thief's End as soon as next week.
And that's not all. PlayStation VR will also be at PAX East, and they'll have 10 games available to try out. There will also be several PlayStation 4 games as part of the Indie Megabooth this year, including Metrico+, Moon Hunters, and Read Only Memories.
Hit the jump for the full list of games PlayStation will have in their booth at PAX East from April 22nd to April 24th. (more…)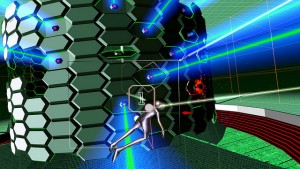 Rez Infinite was announced for the PlayStation 4 (with PlayStation VR features) at this weekend's PlayStation Experience. Tetsuya Mizuguchi took to the PlayStation Blog to go into more detail about the game, which was playable at the event this weekend. It was even playable inside their special "Synesthesia Suit," which he compares to the PlayStation 2's "Trance Vibrator."
In his poignant post, Mizuguchi talks about how the original Rez, which came out in 2001, was way ahead of its time. "Well, to be honest, when the original Rez came out back in 2001, not everyone understood what we were trying to do with the game — but the few people that did 'get it,' really got it," he wrote. "A dedicated and steadily growing number of fans called it visionary. Revolutionary. Ahead of its time."
The technology of the time just wasn't up to their vision, but now, 14 years later, it might just be good enough for their game to truly come to life. While there's no release date set for the game, Mizuguchi said they'll be able to announce more soon. "Our time is coming, my friends. I hope you'll be there for it."