All Articles:
StarCraft II: Wings of Liberty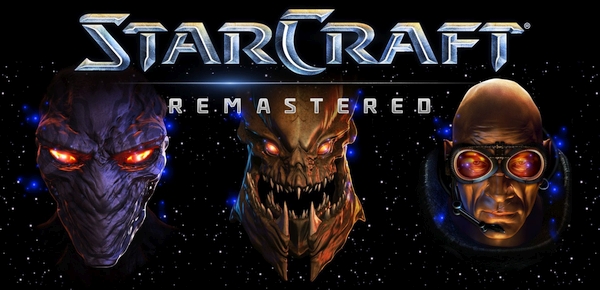 Blizzard has announced that gamers will get the chance to look at StarCraft in a new way this Summer with the launch of StarCraft Remastered on August 14. Featuring rebuilt visuals that support up to 4K resolution, StarCraft Remastered will feature the same gameplay that RTS fans fell in love with almost 20 years ago. It'll also come bundled with the Brood War expansion, as well as an option to revert to the original graphics at the press of a button:
StarCraft Remastered Features

Full graphical upgrade of the original StarCraft and the StarCraft: Brood War expansion
Widescreen UHD support for up to 4K resolution
New matchmaking and leaderboards
Player profiles that track individual statistics
Cloud saving for campaign progress, hotkeys, and replays
Higher fidelity music and sound
Switch between Remastered and the original StarCraft with the click of a button!
StarCraft Remastered will be priced at $14.99, and players who pre-order it will receive three unique Building Skins (Char Hive, Korhal Command Center, and Aiur Nexus), and several other in-game bonuses for StarCraft II (Alexei Stukov Co-Op Commander and three unique Portraits).
"Nearly 20 years ago, StarCraft welcomed millions of gamers to an epic sci-fi universe—and also helped form the foundation for esports as we know it today," said Mike Morhaime, the CEO and co-founder of Blizzard Entertainment. "Passionate gamers around the world are still playing Brood War, both with friends and competitively, so we're modernizing the technology behind StarCraft so that they can continue to enjoy the game for many years to come."
A new trailer for StarCraft Remastered can be found after the break, and if you just want to see what all the fuss is about, you can download the original game for free from StarCraft.com. (more…)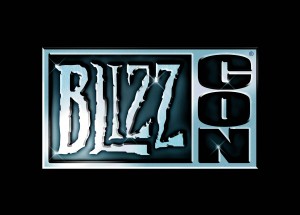 Blizzard's annual BlizzCon show is always a big hit with gamers. And if you want to attend the 2011 edition of the company's "celebration of the global communities surrounding Warcraft, Diablo, and StarCraft" you'll have two chances to buy tickets.
The first batch of tickets will go on sale on Saturday, May 21 at 10 AM (Pacific Time) with another batch up for grabs on Wednesday, May 25 at 7 PM (Pacific Time). Tickets will be priced at $175 each and will only be available at the official BlizzCon website.
Blizzard fans looking for the complete BlizzCon experience will also have the chance to purchase tickets to the BlizzCon Benefit Dinner on Saturday, May 28 at 10 AM (Pacific Time). The $500 tickets will include admission to BlizzCon and the pre-show dinner, which takes place on Thursday, October 20. Proceeds from the dinner will benefit the Children's Hospital of Orange County as guests get the "opportunity to rub elbows and trade war stories with Blizzard game developers and other employees before the show."
If both of those options are out of your price range, then perhaps the BlizzCon Virtual Ticket (priced at $39.99) is for you. According to Blizzard, "the Virtual Ticket grants access to comprehensive live HD coverage from the show floor on each day of the convention, including exclusive interviews, demos, and more." Ticketholders will be able to access all of the Virtual Ticket content through a multichannel Internet stream and also via Pay-Per-View on DirecTV. BlizzCon Virtual Ticket buyers will also receive this year's BlizzCon-exclusive World of Warcraft and StarCraft II: Wings of Liberty in-game items
BlizzCon 2011 will be held at the Anaheim Convention Center on October 21 and 22.