All Articles:
The Unfinished Swan

It's another embarrassment of riches for the PlayStation Store this week as more than a dozen new games are now available to download across the PS3, PS4, and Vita. Let's take a closer look…
Lords of the Fallen (PS4) is a medieval hack and slash from Bandai Namco and City Interactive.
KillAllZombies (PS4) is a twin-stick zombie shooter that can be affected by other players watching through Twitch.
Costume Quest 2 (PS3, PS4) is a sequel to Double Fine's Halloween-y RPG.
NBA Live 15 (PS4) is the latest game in EA's basketball simulation series.
WWE 2K15 (PS3) is the first WWE wrestling game from 2K after THQ's demise.
The Unfinished Swan (PS4/Vita Cross-Buy) is Sony's artistic paintbrush game, now available on the PS4 and Vita for the first time.
More information on all of these games (and a few others) can be found after the break. And, as always, a full rundown of this week's new game add-ons can be found at the PlayStation Blog. (more…)
Today, Sony confirmed that PS3 classics The Unfinished Swan and Journey – no, not that Journey – are being updated for the PlayStation 4. Even better, both titles are planned for release before the end of the year!
Minimal information has been released on the games, other than that they will both run in gorgeous 1080p and that they will be both be Cross-Buy compatible. So if you've already purchased the PS3 originals, you'll be able to upgrade to the PS4 versions for free. As the titles get closer to release, more info will surely become available. Until then, enjoy the fancy "Announce Trailer" for Journey above.

The 2013 BAFTA Awards have just been handed out in merry old England and Dishonored has been named the "Best Game of 2012" by the British Academy of Film and Television Arts.
However, the most impressive awards haul came courtesy of thatgamecompany's Journey, which collected five awards ("Artistic Achievement," "Audio Achievement," "Game Design," "Online Multiplayer," and "Original Music"). The Unfinished Swan ("Best Debut" and "Game Innovation") and The Walking Dead ("Mobile & Handheld" and "Story") also took home multiple awards.
You can find the rest of the winners after the break. (more…)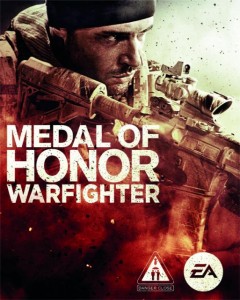 Another strong week of PlayStation Store additions is upon us.
This week, the PS3 Full Games section is now home to EA's Medal of Honor: Warfighter and 2K's The Darkness II.
On the PSN side of things, there's the artistic surrealism of The Unfinished Swan and the gray and brown post-apocalypticism of Killzone HD.
Vita gamers will get a chance to try out several new games this week, but Street Fighter X Tekken leads the pack.
And finally, the PlayStation All-Stars: Battle Royale beta is now open for all. It'll be accessible for PS3 and Vita players until Tuesday, October 30 at midnight (Pacific Time).
As always, more information on all of this week's new releases can be found after the break. The PlayStation Blog also has a complete rundown of this week's new game add-ons, demos, and videos. (more…)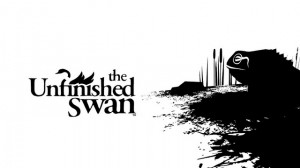 The Unfinished Swan is finally ready, and will be coming to the PlayStation Network on October 23. Plus members will be able to get the game a week early on October 16. We got our first glimpses from Giant Sparrow back in 2008, and now the game is polished and ready to bring some color into your living room.
Don't know the story behind the black and white game? Well, to start, this is what they call a first-person painter, where you throw paint in order to explore the white space around you. You play as Monroe, a boy who is chasing after a swan that has stepped out of a painting into a world that is unfinished. Check out this video over at the PlayStation Blog to see the game in action.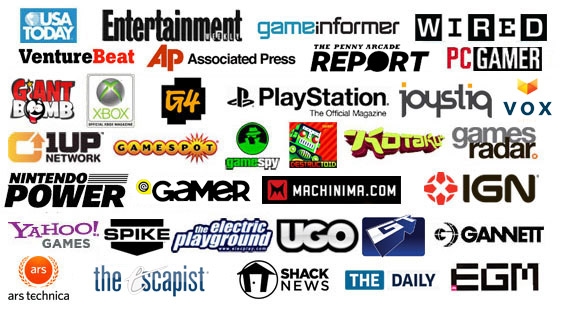 It's hard to argue with those who believe The Last of Us reigned supreme at this year's E3 Expo. That claim has been given some further validation by the Game Critics Awards, which handed five "Best of E3 2012" statues to Naughty Dog for The Last of Us.
The game, which stars two survivors of a post-apocalyptic America, won "Best of Show," "Best Original Game," "Best Console Game," and "Best Action/Adventure Game." It also took home a "Special Commendation for Sound."
No other game came close, though Dance Central 3, Halo 4, and XCOM: Enemy Unknown all won two awards and Watch Dogs collected two Commendations.
The Wii U was mostly shut out of the awards show, though the system itself won "Best Hardware" and the multiplatform Injustice: Gods Among Us won for "Best Fighting Game."
A complete list of winners can be found after the break. (more…)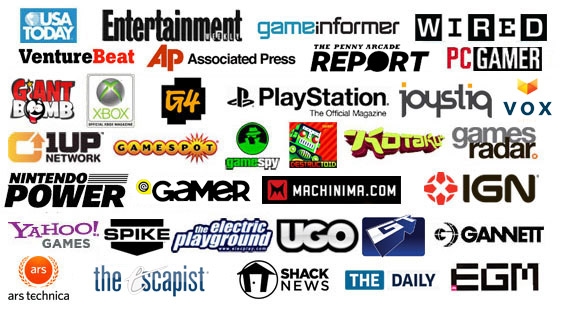 The world's biggest gaming websites, including Kotaku, IGN, Nintendo Power, Joystiq and The Escapist (don't worry, Warp Zoned will be there one day!) have released their full list of nominees for awards pertaining to what was shown and played at this year's E3 Expo. Some of the highlights of the show, such as Star Wars: 1313 or Ubisoft's surprise Watch Dogs do not qualify, as the rules state the journalists must be able to "manipulate a game in real-time while running on its native platform." However, it seems there was not much love for Nintendo's Wii U, with no mention of the system's most-anticipated game, ZombiU. Although both Wii Fit U and Game & Wario made it into the "Best Motion Simulation" category.
The awards will be handed out at GameCriticsAwards.com on June 26. The full list of nominees is available after the break. (more…)