The machinations of video game marketers absolutely baffle me. Obviously, "video game marketing" is an incredibly broad term that encompasses hundreds of different campaigns a year, all run by different people, and all carried out with different expectations. Whipsawing between a seemingly neverending series of hype events and viral campaigns has started to make my head spin. Following hashtags and decoding secret messages has become de rigueur if you want to come up with all the latest game news. Last week, three publishers launched three very different viral campaigns that made me long for the days of the simple press release/trailer combo platter. But maybe they aren't to blame, as video game marketing has been growing increasingly insane for years now.
Of the three campaigns, the splashiest was surely Square Enix's "Can't Kill Progress" event, a three-day livestream that was augmented by fan voting to "decide what happens next" and an Instagram account that hosted a series of clues. The ARG (alternate reality game) has a long history in video game marketing, ever since Microsoft commissioned "I Love Bees" in 2004. But whereas "I Love Bees" was wonderfully dense and encouraged collaboration among fans (dubbed "beekeepers" by the media), "Can't Kill Progress" was a sloppy mess from the get-go. Actually, "Can't Kill Progress" failed even before it began because Square Enix shot it in the foot at every opportunity… with a bazooka… from two inches away.
First, the publisher revealed that "Can't Kill Progress" would serve as a teaser for a new game from one of their Western studios nearly two weeks ago. However, Square Enix only has three Western studios and only one deals with the kind of futuristic imagery that was used to promote the stream. But more importantly, Square Enix was trying to build hype over a game that was first announced two years ago as Deus Ex Universe. I can understand that "Can't Kill Progress" was meant to serve as the game's official coming out party, but you can only announce a game once. Since that trump card was burned a long time ago, the idea of a three-day livestream just became exhausting. Contagious yawning must have infected Tomas, the protagonist of the stream, as I caught the character napping nearly every time I tuned in. Perhaps being locked in a futuristic prison isn't so bad? Or maybe he's suffering from hype fatigue like the rest of us.
Square Enix's surprise was eventually spoiled on the second day by a Russian news site a few minutes before Game Informer published their exclusive cover story on the game. Again, this happened on day two. Though I will admit, the trailer we got once the livestream eventually ran its course was fantastic.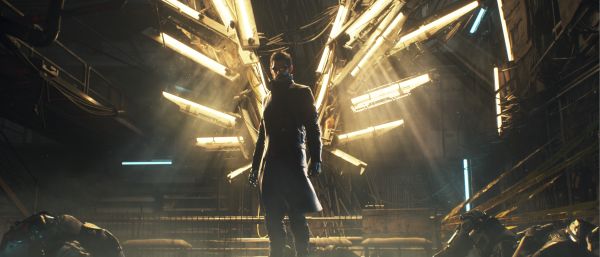 Contrast this with Activision's much simpler #BackInBlack campaign to promote Call of Duty: Black Ops III's "World Reveal." As one of the largest publishers in the world, Activision doesn't do anything small, especially in regards to the Call of Duty franchise. But #BackInBlack was a textbook example of less is more. The stage was set when Snapchat ghost badges started appearing in at least one of Black Ops II's multiplayer maps. Friending this mysterious Snapchatter lead fans to a series of coded messages that heavily hinted at the torture techniques that serve as the background of the Black Ops series. And remember, Black Ops II is a three-year-old game, which is an eternity in the online multiplayer space. But there were still plenty of players around to follow the clues. These clues eventually paved the way for a short teaser trailer and a promise of more information on April 26. The whole campaign began and ended in less than 48 hours.
However, WB Games proved they could pull off a successful viral campaign in less than half the time with their Lego Dimensions reveal. On Wednesday afternoon, a low-key series of Twitter and Facebook posts with the hashtag #BreakTheRules (here, here, here, here, here, and here) hinted at something to do with Lego and characters such as Batman, Gandalf, and Marty McFly. The campaign was so low-key that I didn't stumble across it until around midnight. But that didn't matter, because by 9:00 AM the next morning, WB Games published a press release and uploaded a trailer for their announcement. Something as big as Lego Dimensions can easily sell itself, but the low-key approach almost made the hype burn hotter.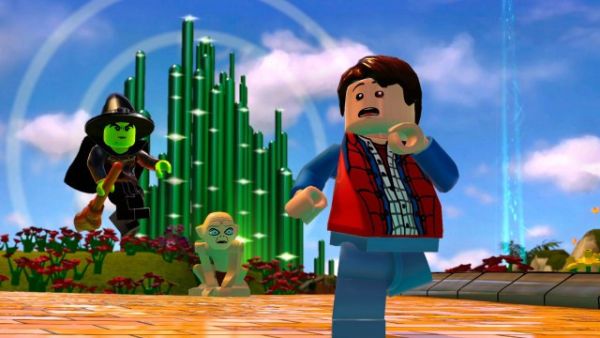 As I said earlier, there's no one-size-fits-all solution to video game marketing and the nature of hype, but it's not a stretch to say the field is in a weird place right now. I'm sure there are people out there who loved the "Can't Kill Progress" stream and the way it tried to reintroduce players to the world of Deus Ex. I guess I just don't get the point (or the fun) in drawing out a simple announcement into some big event when 99% of your audience has already figured out what you're teasing. This probably also explains my frustration with Hideo Kojima and the three-month-long charade that The Phantom Pain wasn't connected to Metal Gear Solid V in any way. Fans don't need to be hyped up about something every second of every day after the first trailer drops. Wrapping an actor in bandages and telling him to make wacky claims every time a camera is pointed at him is just noise.
There's definitely something to be said for the simplicity of Nintendo's semi-regular Nintendo Direct presentations. Your typical Nintendo Direct video includes a shotgun blast of trailers, some new information about a variety of games, and a promise they'll be back in four-to-six weeks with more of the same. Though it's easy to go simple when you're promoting games that star the well-loved cavalcade of characters owned by Nintendo. Of course, something like Star Wars is on a whole 'nother level, and EA's "puzzle piece" tease of Star Wars: Battlefront was just a fun little diversion before today's big blowout at the Star Wars Celebration.
Surely, that's better than Joe Montana's marketing plan for Joe Montana Football 16. I'm still not sure it's a real game, and if it is, why is the football great seemingly handling all the press announcements himself? Who's developing it? What platforms will it be available for? These are not inconsequential questions. Even if you want to keep the wider world in the dark to build hype, recognizing the hard work of the development team in public should be at the forefront of every publisher's playbook. The same could be said of Sean S. Cunningham's non-announcement announcement of Friday the 13th: The Video Game. We've seen a logo and Cunningham is claiming the game will be out by October. But that's all we know! The public should have a better handle on a game that's less than six months from release.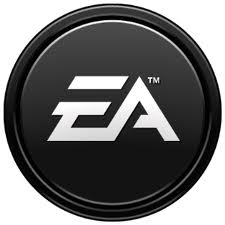 Sometimes that's because the right hand doesn't have any clue what the left hand is doing. For example, why did executives from Electronic Arts tell investors they signed a contract with Respawn Entertainment to create TitanFall 2 almost a year ago? How has EA's marketing department not picked this up and run with it? TitanFall was pretty well-liked and confirmation of a sequel should be big news. But there still hasn't been an official announcement of TitanFall 2 even after Respawn's founder admitted the game was in development. If the executives are talking about it and the developers are talking about it, why is the media relations team for the publisher staying quiet?
I know it's not always feasible, but major publishers should really take a page from the indie community and start attending more conventions. Getting your game in front of excited gamers is the best way to sell it to them. The convention calendar is incredibly full right now with PAX South in January, PAX East in March, Comic-Con in July, and PAX Prime in August, but your audience doesn't need some kind of elaborate installation… just a few monitors and games to play on them. A good game will sell itself regardless of what the booth looks like. Gamers don't even necessarily need unique demos for each show. Bring the PAX South demo to PAX East. Bring the PAX East demo to Comic-Con. Reuse the E3 demo over and over again. I could probably rattle off examples all day of developers that tour the country like rock stars showing off their game, but there's room on the bus for everybody.
With the E3 Expo right around the corner, things are about to get extra weird as more and more marketers will attempt to outdo their colleagues for the juicy eyeballs of fans. Maybe that'll stem this tide of countdowns and viral teasers, but I doubt it. At the very least, I hope publishers look to recent successes and try to emulate those instead of the byzantine failure of "Can't Kill Progress." Hideo Kojima's scary and completely surprising PT demo on the PlayStation Store, which was used to promote the now-in-limbo Silent Hills, was a great way to reach fans. And Microsoft continues to do it right with the Serial-like podcast that's being used to promote Halo 5: Guardians. And to beat the drum for simplicity once more, there's always the Mortal Kombat X approach. NetherRealm Studios has unloaded a barrage of trailers since the beginning of the year (over 20 and counting), each one offering something new for fans.
But marketers, I beg of you, no more headstone billboards or fake terrorist attacks. And no more three-day livestream reveals that aren't live and don't reveal anything. And somebody get Joe Montana an assistant.