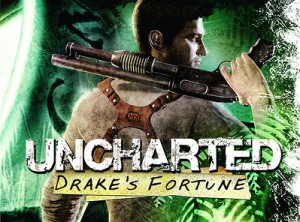 It's been a long journey for the Uncharted movie, but director Shawn Levy recently told Collider that filming will begin on the cinematic adaptation next year in the late Spring or early Summer. During a special IMAX screening of Real Steel, Levy's 2011 robot boxing movie that starred Hugh Jackman, the director laid out his vision for the Uncharted film:
I've been interested in this project for years. I've played and loved every iteration of the game. I think it's largely a popularly accepted notion that it's as cinematic a game as we've had, maybe ever, certainly of late. And it's cinematic in that it's not only wildly visual, but it's really rooted in character and a very specific tone and a sense of fun, right? When is the last great, fun, fucking action-dynamic, treasure-hunting movie? Right? It's not Indiana Jones, it's not National Treasure; it's very specific, it's all kind of anchored in Nathan's tone.

So I've been interested in it, and I've just been quietly letting people know I've been interested in it, but other people have been involved, I've been busy, and a moment finally appeared recently where I was like, "Me! Okay, me!" Sony and the producers involved were like, "Yeah, that actually makes perfect sense." I'm like, "Yeah! That's what I've been saying for a little while."

I am unabashedly thrilled to be making that next year.
Levy's lengthy talk also touched on Joe Carnahan's script (the A-Team director is still working on it), Indiana Jones versus Nathan Drake (Drake is "much grittier, more naturalistic, real-world, contemporary"), and which actors might be up for the role of Drake ("It's every actor who is ruggedly handsome, which is to say every movie star, and who looks anything like the square-jawed, chiseled-featured Drake").
The entire article is worth a read, but Levy isn't the first director to take a crack at an Uncharted adaptation. Development on the film began in early 2008 and passed through multiple directors and writers (including David O. Russell, Neil Burger, and Seth Gordon) before landing on Levy last month.