All Articles:
Call of Duty Online
Call of Duty Online was first announced back in 2011, and after a series of alpha tests and closed betas, Activision, and Chinese publishing partner Tencent, are finally ready to launch an open beta for the PC game.
"Millions of gamers in the West have come to appreciate that white-knuckled, epic thrill-ride that only Call of Duty delivers. And now an entire new audience of gamers will experience this for the first time. We believe Call of Duty Online is going to be a game-changer for Chinese gamers," said Eric Hirshberg, the CEO of Activision Publishing. "We've worked closely with our partner at Tencent, and we've challenged one of our most trusted and talented development teams of Raven Software to create a true Call of Duty experience tailored for the Chinese market. Throughout testing, the community feedback has been tremendous. We couldn't be more excited and we look forward to winning the hearts and minds of a new community in China."
Call of Duty Online was developed by Raven Software exclusively for the Chinese market, so it's unlikely that the free-to-play game will ever be available for western gamers. But that didn't stop Activision from going all out and creating a nifty live action trailer for the launch featuring Chris Evans (AKA Captain America).
If you live in China (or speak Chinese), more information on Call of Duty Online is available through the game's official website.

Activision continues to move forward on their free-to-play Call of Duty project, Call of Duty Online. Today, the publisher announced a partnership with Internet service provider Tencent to operate Call of Duty Online in China.
Like most free-to-play games, Call of Duty Online will offer players the ability to purchase in-game items and customize their character in a variety of different ways. The game's story will be told through multiple Spec Ops missions from the Modern Warfare universe. In addition to online multiplayer, Call of Duty Online promises to include "a variety of game modes and features."
It's currently unknown if Call of Duty Online will ever become available outside of China or even when it'll make its Chinese debut.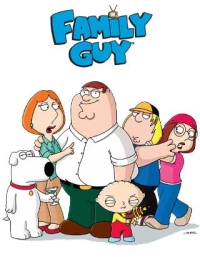 Activision was very busy during their quarterly financial briefing yesterday. In addition to canceling Guitar Hero 7 and True Crime: Hong Kong, the company revealed a few details about their 2011 (and beyond) schedule.
New Activision Publishing CEO Eric Hirshberg did most of talking. He began by reiterating that Call of Duty 8 is on track for a 2011 release and officially announced a free-to-play Call of Duty game for China, which will be released in 2012.
Continuing with the Call of Duty theme, Hirshberg revealed that a new Activision in-house studio, Beachhead, will be creating an "all-new digital platform for the Call of Duty franchise." The system sounds very similar to Halo Waypoint and promises to "support in-game integration and bring online experiences and console play together."
Activision also has a slew of licensed games in development for 2011 including three never-before-announced games: Family Guy, X-Men: First Class and Wipeout 2.
A Family Guy game was released by 2K Games to tepid reviews in 2006. X-Men: First Class will likely launch alongside the film in June with the Silicon Knights-developed X-Men: Destiny still on track for a late 2011 release. And for those confused about Wipeout 2, it's not the futuristic racing franchise, but a second game based on ABC's obstacle course game show.
Several previously announced 2011 games, including Transformers: Dark of the Moon, a new Spider-Man game, more Cabela's Hunting titles and a new Bakugan game were also discussed.
Bungie's New Universe was briefly mentioned, but only to confirm that it won't launch until 2012 at the earliest.
Finally, Hirshberg announced that Activision will be unveiling "an all-new gaming universes that brings together the worlds of toys, video games and online play." in two days at the New York Toy Fair. Activision will release the game based on this new universe in the second half of 2011 and calls the franchise an "unprecedented" merging of different media.
Wow. We'll likely learn more about a lot of these titles at E3.
Posted in

3DS, DS, Mobile, News, PC, PS3, PSP, Vita, Wii, Xbox 360
Tagged

Call of Duty Online, Destiny, Family Guy: Back to the Multiverse, Spider-Man: Edge of Time