All Articles:
Minecraft
During Nintendo's Switch Presentation, several developers took the stage (both live and virtually) to announce games that they have in development for the new console. More than 80 games were confirmed to be in the works, and we here at Warp Zoned compiled a list of the games announced during the presentation.
We caught a few that we've seen before:
Dragon Quest X
Dragon Quest XI: In Search of the Departed Time
The Elder Scrolls V: Skyrim
NBA 2K18
Project Sonic
A few that are currently available or coming soon to other consoles:
Dragon Ball Xenoverse 2
Dragon Quest Heroes I & II
Farming Simulator 17
FIFA Soccer
I Am Setsuna
Minecraft: Nintendo Switch Edition
Minecraft: Story Mode
Rayman Legends
Skylanders Imaginators
Sonic Mania
Street Fighter II
Syberia 3
And a few brand new games that we should learn more about soon:
Atlus's Shin Megami Tensei V (Working Title)
Frozenbyte's Has-Been Heroes
Nintendo's Snipperclips: Cut It Out Together
Shin'in's FAST RMX
Square Enix's Project Octopath Traveler (Working Title)
Suda51's No More Heroes 3 (Working Title)
Super Bomberman R
And I know there's some I missed, so don't forget to watch the video!
Posted in

News, Switch
Tagged

Dragon Quest Heroes, Dragon Quest Heroes II, Dragon Quest X, Dragon Quest XI: In Search of the Departed Time, FAST RMX, FIFA 18, Minecraft, Minecraft: Story Mode, NBA 2K18, Nintendo Switch Presentation, No More Heroes 3, Project Octopath Traveler, Rayman Legends, Shin Megami Tensei V, Skylanders Imaginators, Snipperclips: Cut It Out Together, Sonic Forces, Sonic Mania, Street Fighter II, Super Bomberman R, Syberia 3, The Elder Scrolls V: Skyrim

A few years ago, Microsoft acquired Mojang, the developers behind Minecraft, for $2.5 billion. That sounds like an absurd number even today, but it's possible that Microsoft may have gotten a bargain.
Over the weekend, Mojang updated Minecraft's Sales Statistics page and confirmed that more than 25 million copies of the popular sandbox game have been sold on the PC and Mac platforms. As I write this, the real-time counter has currently ticked up to 25,079,420. Several more copies will be surely purchased by the time I finish writing this news report. And its sales figures will be even higher by the time you finish reading it.
Back in June, Mojang revealed that the game had sold 100 million copies across all platforms… with no signs of slowing down. I think it's safe to say that Minecraft has become a sales juggernaut. And yes, Microsoft definitely got a bargain.

There are lots of novels based on Minecraft on the shelves at your local bookstore, but Mojang has announced they've partnered with Max Brooks to produce a series of official novels based on the blockbuster game.
Brooks is best known as the author of World War Z, an "Oral History of the Zombie War" that was recently adapted into a movie starring Brad Pitt. But Brooks is also the author of The Harlem Hellfighters (which features many of the same events and people as this Fall's Battlefield 1) and The Zombie Survival Guide. He's also the son of legendary parodist Mel Brooks and Oscar-winning actress Anne Bancroft.
The first novel will be titled Minecraft: The Island, and according to Mojang Blog, readers should expect "cuboid Robinson Crusoe, but madder: a hero stranded in an unfamiliar land, with unfamiliar rules, learning to survive against tremendous odds."
"I'm very excited to be part of this new venture," Brooks said. "Finally I can justify all those hours I've spent playing Minecraft."
"From our first meeting with Max, we knew he would be a perfect fit for our first foray into novels based on Minecraft," said Lydia Winters, the Brand Director at Mojang. "His enthusiasm and understanding of all things related to the game bring out the sense of wonder and possibility that so many players love about Minecraft… ourselves included."
We don't know when Minecraft: The Island will be released, but we do know it'll be published by Del Rey Books.

Soccer players (excuse me, footballers), racecar drivers, invisible Japanese spirits, a sneaker-wearing hedgehog, bloodthirsty aliens, and even bloodthirstier zombies highlight this week's new release roundup…
FIFA 17 will be available in stores this week for the PC, PS3, PS4, Xbox 360, and Xbox One. In addition to a series of graphical upgrades and gameplay tweaks, the latest soccer simulation from EA Sports adds "The Journey," a story-based single-player mode where players take control a teenager trying to make it in the Premier League.
Also new this week is Microsoft's latest racing sim, Forza Horizon 3. The PC and Xbox One game recreates Australia as a playground for open-world racing, which players can dive into with more than 350 cars.
Away from the fast cars and furious footballers, Nintendo and Level-5 will release Yo-Kai Watch 2: Bony Spirits and Yo-Kai Watch 2: Fleshy Souls. The creature-collecting games will include hundreds of new Yo-Kai, invisible spirits believed to exist out in the world. But with the game's Yo-Kai Watch, players can see these supernatural creatures, and capture them.
Keeping with the otherworldly theme, 2K Games will bring XCOM 2 to the PS4 and Xbox One this week. After debuting on the PC earlier this year, the publisher is expanding the strategy game's reach to new-generation consoles… and not a moment too soon. The alien invaders have enslaved humanity in the sequel and it's up to players to guide the XCOM to victory against a foe that's taken control of the Earth.
While the enemies of Dead Rising 2 are a bit dumber than a race of hyper-advanced aliens, they're no less dangerous. Available this week for the PS4 and Xbox One, Dead Rising 2 was originally released for the PS3 and Xbox 360 in 2010, but the re-release will still put a ravenous horde of undead between motocross racer Chuck Greene and the anti-zombie cure he needs for his daughter.
Hopefully, Chuck can avoid those zombies using Sonic-like speed, but a Blue Blur will be busy with Sonic Boom: Fire & Ice, which will be released this week for the 3DS.
Finally this week, Microsoft is cramming a free copy of Minecraft in with their newest Xbox One S 500GB Console Bundle. So if you're interested in picking up an Xbox One S, and you love Minecraft, it's a fairly good deal.
Posted in

3DS, News, PC, PS3, PS4, Xbox 360, Xbox One
Tagged

Dead Rising 2, FIFA 17, Forza Horizon 3, Minecraft, Sonic Boom: Fire & Ice, XCOM 2, Yo-Kai Watch 2: Bony Spirits/Fleshy Souls

A trio of new releases stood atop the NPD Group's recounting of the best-selling games of August 2016, but Madden NFL 17 unsurprisingly took the top spot.
EA's juggernaut is almost always unstoppable during the calendar's eighth month, but it was equally unsurprising to see No Man's Sky and Deus Ex: Mankind Divided take up residence at #2 and #3, respectively.
NPD analyst Sam Naji told GamesIndustry.biz: "The release of strong new titles such as Madden NFL 17, No Man's Sky and Deus Ex: Mankind Divided bolstered console software dollar sales by 8%."
The remainder of this month's best-sellers included the usual mix of big titles from 2015 and 2016, with some Grand Theft Auto V (#4) and Minecraft (#9) tossed in for flavor.
A full look at August 2016's best-selling games can be found after the break. (more…)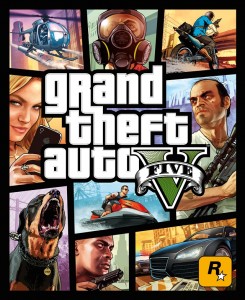 With a sweltering Summer in full swing, game publishers mostly skipped the month of July. And nowhere is this more evident than the monthly NPD ranking of best-selling games, which was topped by Rockstar's Grand Theft Auto V, a game that was originally released almost three years ago. The only new release to crack the top ten in July was Capcom's Monster Hunter Generations, which claimed the #4 spot.
Speaking to GamesIndustry.biz, NPD analyst Sam Naji said: "Lack of strong new titles for the month resulted with poor comparison with last July's Batman: Arkham Knight with consumers spending 14 percent less year-on-year on hardware, software and accessories. However, the release of Monster Hunter: Generations and the price drop for the 2DS helped to bolster spending for 3DS and 2DS hardware by 44%"
While brand new titles were a rare sight in the NPD's July 2016 top ten, new-ish titles like Overwatch (#2), Lego Star Wars: The Force Awakens (#3), and Doom (#8) continue to be popular with shoppers.
The NPD Group continued their foray into tracking sales of digital downloads last month, though Capcom, Mojang, Bethesda, and Blizzard (for Battle.net sales) chose not to participate.
A full look at July 2016's best-selling games can be found after the break. (more…)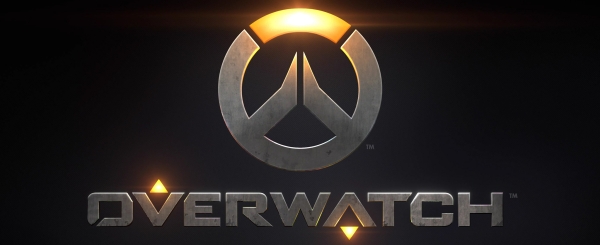 June is typically a slow period for new game releases, but The NPD Group's look at last month's best-selling games proves just how slow it was. According to tracking firm, consumer spending on games was down 20% from last year, when Batman: Arkham Knight launched to strong reviews and even stronger sales.
To make matters worse, the only new release to crack the top ten were Lego Star Wars: The Force Awakens (#3) and Mirror's Edge: Catalyst (#5). But that means the path to the top of the list was clear for Overwatch, which rode a wave of support from fans to become June 2016's best-selling game. Grand Theft Auto V (#2) and Doom (#4) rounded out the top five.
But it wasn't all doom and gloom in June, as NPD Analyst Liam Callahan told GamesIndustry.biz: "After 32 months since the launches of the PS4 and Xbox One, the combined cumulative hardware sales for these two consoles exceed the sales of [the PS3 and Xbox 360] by 40% at the same point in their lifecycles."
However, the biggest news this month might be the new way that the NPD reports their monthly sales data. Provided a publisher supplies the numbers, the company has agreed to begin integrating digital sales into their monthly tally. Most publishers have already signed on, though Bethesda, Sony, and Mojang remain holdouts, and Blizzard has decided not to share sales data from Battle.net.
A complete look at last months top ten best-selling titles can be found after the break. (more…)
Posted in

3DS, News, PC, PS3, PS4, Vita, Wii U, Xbox 360, Xbox One
Tagged

Call of Duty: Black Ops III, Destiny, Doom 4, Grand Theft Auto V, Lego Star Wars: The Force Awakens, Minecraft, Mirror's Edge: Catalyst, NBA 2K16, NPD, Overwatch, Uncharted 4: A Thief's End
Fans of games both new and old will find something to interest them in this week's update to the Nintendo eShop.
Let's begin by taking a trip back in time. Nintendo has added Super Mario RPG: Legend of the Seven Stars to the Wii U eShop this week, giving gamers the chance to relive the classic RPG. Originally released for the Super NES back in 1996, Super Mario RPG is the only game to combine Mario's platforming antics with Square Enix's RPG expertise.
Before we move forward, let's travel further back to… a long time ago. That's because WB Games and TT Games will add Lego Star Wars: The Force Awakens to the Nintendo eShop for both the 3DS and Wii U in a galaxy very close to ours. Players will be able recreate the film with Lego-ized versions of Han Solo, Chewbacca, Finn, Rey, and BB-8. But they'll also get the chance to go on "New Adventures" that bridge the gap between Return of the Jedi and The Force Awakens.
Finally on the Wii U eShop this week, Telltale Games has crafted the remainder of Minecraft: Story Mode for Wii U owners this week. Episodes 2-5 are now available to download, and players can unlock the mystery of The Order of the Stone.
Over on the 3DS this week, players will get the chance to download Zero Time Dilemma, the finale to the Zero Escape trilogy, and BoxBoxBoy!, another side-scrolling platformer starring the cube-shaped hero.
More information on all of these games (and a few other new releases) can be found after the break. (more…)