Recent Articles:
Minecraft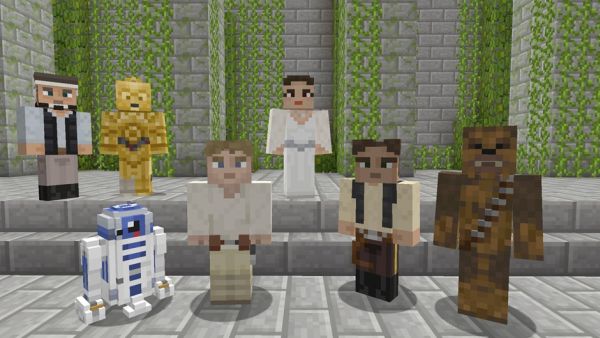 "Strike me down and…"
"Sand People always ride…"
"No! I am your…"
I'm trying to think of an appropriate Star Wars quote to pair with this news and I'm coming up dry. So instead, I'll just point out that Microsoft and Lucasfilm have teamed up to release the Star Wars Classic Skin Pack for Minecraft: Xbox One Edition and Minecraft: Xbox 360 Edition. Available through the Xbox Games Store as of yesterday, the Skin Pack is priced at $2.99 and includes 55 characters from Star Wars, The Empire Strikes Back, and Return of the Jedi. A complete list of all the characters available in the Star Wars Classic Skin Pack can be found after the break.
Microsoft has also revealed that more Star Wars content will be available for Minecraft soon… and I'm guessing we should prepare ourselves for a Prequel Skin Pack. And who knows, a sequel trilogy Skin Pack might be in the works too, especially after the release of the Star Wars: The Force Awakens trailer this weekend. (more…)