All Articles:
Warhammer 40000: Kill Team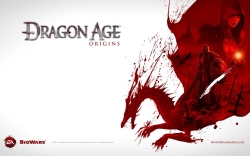 It's Tuesday and Sony has added three new games to the PlayStation Store today.
Leading things off is a downloadable version of BioWare's Dragon Age: Origins ($29.99). Also available this week is Namco Bandai's Galaga Legions DX and THQ's Warhammer 40000: Kill Team ($9.99 each).
PlayStation Plus subscribers will also be treated to a good week as the PSN game Crash Commando and PSone Classic Destruction Derby are both available for free.
A complete list of all of this week's additions to the PlayStation Store can be found at the PlayStation.Blog.

In the final week before Summer of Arcade, Microsoft comes through with another trio of interesting Xbox Live Arcade releases.
This week, the XBLA will see the return of Twisted Pixel Games and their gender-swapping sequel, Ms. Splosion Man. Don't let the yellow bow fool you, Ms. Splosion Man is just as explosive as her predecessor and she's packin' a new multiplayer mode as well.
Also available is Warhammer 40,000: Kill Team, a third person shooter that ties in with THQ's disc-based Warhammer 40,000: Space Marine, which is scheduled for release later this Summer.
Finally, there's Boulder Dash-XL, an XBLA update to the classic puzzler.
More information on all three games (which have been priced at 800 Microsoft Points ($10) each) is available after the break. (more…)

After a flurry of announcements this week, THQ has finally unveiled their complete E3 lineup. Aside from the new stuff like Metro: Last Light, WWE '12 and UFC Undisputed 3, this is the same lineup of games THQ talked about last year.
Sadly, there appears to be no mention of the publisher's more distant projects like Darksiders II, Devil's Third, Guillermo Del Toro's Insane and the Turtle Rock-developed first person shooter.
You can check out THQ's complete lineup after the break. (more…)