Weekly Warp-Up: Walt Disney Shuts Down Disney Interactive and Cancels Disney Infinity…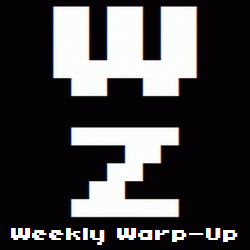 No, that's not a typo. Welcome to the Weekly Warp-Up, your weekly wrap-up of the biggest and the best articles posted at Warp Zoned this week…
The biggest news this week wasn't an exciting new announcement or confirmation of a long-awaited release date. The biggest new this week is that The Walt Disney Company has decided to shut down their Disney Interactive division and brought an end to the Disney Infinity franchise. Disney didn't go into too many details about why the shutdown took place, but they did say that the plan going forward is to license their characters and films to other game publishers.
Elsewhere on Warp Zoned, we published Part Two of It's In Your Blood: A History of Horror Games this week. Moving into the 90s, it's time to relive Alone in the Dark, Resident Evil, Clock Tower, and a few others. A review of Enter the Gungeon was also published this week, and it might be worth a look as the twin-stick shooter/roguelike-like hybrid definitely has its moments.
More news from the week that was can be found after the break.
New Game Announcements
Pre-Launch Updates, Release Dates, and Other Game News
New Videos
Etcetera
Rumor Has It
Capcom is planning a "full-scale offensive" for the Resident Evil franchise this year.
New Release Round-Up
It's Dangerous To Go Alone! Read This.
A Commenter Is You!