Weekly Warp-Up: Still Reading Back Issues of Nintendo Power…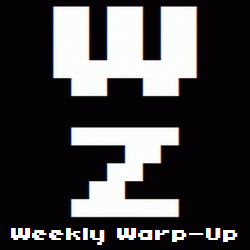 No, that's not a typo. Welcome to the Weekly Warp-Up, your weekly wrap-up of the biggest and the best articles posted at Warp Zoned this week…
I have to admit, I'm still poring over almost every issue of Nintendo Power that was added as a free download to the Internet Archive this week. If you're a sucker for video game history, this collection is a real treasure trove of what things were like back in the late 80s/early 90s. And best of all… no terrible Sega advertisements!
And speaking of retro games, earlier this week, Innex Inc announced the The Retro-Bit Generations, yet another HDMI microconsole with more than 100 built-in 8-bit/16-bit games from Capcom, Sega, Jaleco, and Irem. It'll be released this Fall.
Elsewhere on Warp Zoned, the staff got together to discuss What We Played in July 2016 and to look ahead to The Games of August 2016. As you might have guessed, those were rather short conversations.
If you're looking for more news from this past week, you can find it after the break.
Pre-Launch Updates and Release Date Announcements
Other Game News
New Videos
Etcetera
Rumor Has It
New Release Round-Up
It's Dangerous To Go Alone! Read This.
A Commenter Is You!