Recent Articles:
Metal Gear Solid V: The Phantom Pain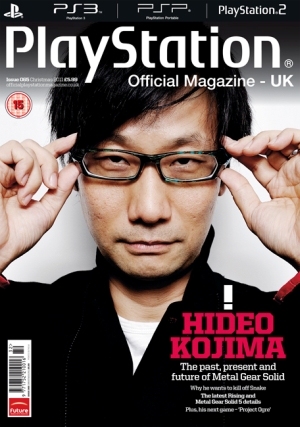 Konami and Hideo Kojima issued a joint statement yesterday in the hopes of quieting down rumors that the developer will leave the company after the completion of Metal Gear Solid V: The Phantom Pain. Unfortunately, what wasn't said by either side has overshadowed any firefighting they attempted to do.
In the statement, Kojima said that he is "100% involved" in the development of The Phantom Pain and that his goal is "to make it the greatest game [he's] directed to date." However, Kojima did not address rumors that he is leaving Konami and no mention was made of Silent Hills, his upcoming collaboration with director Guillermo Del Toro.
Konami reiterated Kojima's stance and said he will "remain involved [with The Phantom Pain] throughout." Like Kojima, the publisher did not go into details on what the developer's future with the company will be. A few weeks ago, Kojima said he considers The Phantom Pain the "final" Metal Gear game and that he won't design any future entries in the series. The developer has made this claim before, but it looks like Konami believes him this time as the publisher officially announced an untitled new game in the franchise that won't have Kojima at the helm. A hiring push to find people to fill out the new Metal Gear team has already begun.
Whatever happens, both parties agree that Metal Gear Solid V: The Phantom Pain will launch as scheduled on September 1. The full text of their joint statement can be found after the break. (more…)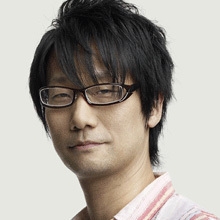 Are you ready for some DRAMA and INTRIGUE? GameSpot is reporting that Hideo Kojima might be leaving Konami after the release of Metal Gear Solid V: The Phantom Pain.
According to GameSpot, a source within Konami is claiming the publisher wants to push Hideo Kojima out of Kojima Productions along with other senior staff. The insider said Kojima's employment with the company has already been terminated, and that he's currently serving out the rest of his contract on a temporary basis. It was also stated that he is being prevented from promoting The Phantom Pain. This report comes on the heels of a shutdown of the Kojima Productions Twitter account and the removal of Hideo Kojima's name from the official Metal Gear Solid website. Kojima's name was also removed from a list of Konami executives as the publisher moves to a "headquarters-controlled system."
Konami, of course, has denied these reports and issued a full statement to GameSpot:
"As we have already announced, we are shifting our production structure to a headquarters-controlled system, in order to establish a steadfast operating base capable of responding to the rapid market changes that surround our digital entertainment business. Konami Digital Entertainment (including Mr. Kojima), will continue to develop and support Metal Gear products. Please look forward to future announcements."
It's important to note, as GamesRadar did, that there's no actual proof that Kojima is leaving Konami or that he's being pushed out. Right now, everything being reported is conjecture, hearsay, and circumstantial evidence. In the end, this could all turn out to be nothing.
After the completion of The Phantom Pain, which will be released on September 1, Kojima was expected to devote his energy to Silent Hills and a collaboration with director Guillermo Del Toro. But right now, all we can do is wait for any "future announcements" from Konami.

It's hard to believe that news this big would just sneak out of Konami, but it looks like Metal Gear Solid V: The Phantom Pain will be released on September 1. The news comes courtesy of a a behind-the-scenes interview with Hideo Kojima that IGN accidentally published a day earlier than planned. Several sites (including Game Informer) peeked at the video before it was pulled and shared the good news with the world.
Kojima had a few other interesting tidbits to share in the video including the fact that Snake will be more of a "silent protagonist" in The Phantom Pain. If that's true, then why hire Kiefer Sutherland? Rather than expound on that puzzling question, Kojima reiterated (again) that The Phantom Pain will be his last time directing a Metal Gear Solid game:
"I always say this will be my last Metal Gear, but the games in the series I've personally designed and produced: Metal Gear on MSX, Metal Gear 2, Metal Gear Solid 1, 2, 3, 4, and Peace Walker, and now Metal Gear Solid V are what constitute a single Metal Gear saga," he says. "With Metal Gear Solid V, I'm finally closing the loop on that saga. In that sense, this will be the final Metal Gear Solid. Even if the Metal Gear franchise continues, to me, this is the last Metal Gear."
Konami acknowledged the leak on Twitter, but they also promised players that more Metal Gear-related announcements will be made tomorrow (at 12:00 PM Eastern Time) when their countdown expires.
Four minutes of gameplay, but it's a much longer video than that. The video above, which debuted last night during the Game Awards show, starts with Kiefer Sutherland (the voice of Solid Snake), then goes to Hideo Kojima (the creator of the franchise), and then finally to Tom Sekine, who introduces the first gameplay footage from the "Metal Gear Online" multiplayer mode for Metal Gear Solid V: The Phantom Pain. The gameplay looks great, the stinger is hilarious, and I really enjoyed the pre-trailer talk, especially when Sutherland introduces Kojima as "my big boss." Adorable.
Metal Gear Solid V: The Phantom Pain is expected to be released for the PC, PS3, PS4, Xbox 360, and Xbox One sometime next year.
Another extended gameplay video for Metal Gear Solid V: The Phantom Pain was released yesterday as part of Konami's Gamescom festivities. If you've wondered about the utility of a cardboard box with a bikini babe painted on it in stealth warfare, wonder no more. And that's to say nothing of the exploding horse poop.
However, if you'd like the creators of The Phantom Pain to say a bit more, Metal Gear maestro Hideo Kojima took part in a nearly 90-minute interview on Twitch to discuss his latest game. Definitely check it out if you're interested in the inner workings of Snake's next adventure.
And if you'd rather play Snake's next adventure on a PC, you'll be happy to know that the wait is over. Konami officially confirmed (via Twitter) that The Phantom Pain and Metal Gear Solid V: Ground Zeroes will be available through Steam sometime in the future. Hopefully, Ground Zeroes will be available soon. The Phantom Pain will likely launch around the same time as the previously announced PS3, PS4, Xbox 360, and Xbox One editions.
Hideo Kojima treated audiences to a 30-minute gameplay demo of Metal Gear Solid V: The Phantom Pain during this year's E3 Expo. Now, Konami has posted a recording of a playthrough from "Jackie" and you can check it out above (is that really a flying ram?).
You'll laugh, you'll cry, you'll… actually, you'll mostly just cry as you realize that Metal Gear Solid V: The Phantom Pain is currently without a launch date and likely won't be released for a very long time. But when it does, it'll be available for the PS3, PS4, Xbox 360, and Xbox One.
"We'll make diamonds from their ashes. Take them into battle with us. A shining light to our brothers in arms. Even in death, we are Diamond Dogs."
Hideo Kojima unleashed another epic trailer for Metal Gear Solid V: The Phantom Pain during last night's Sony Press Conference. Konami has since uploaded a Director's Cut version of the trailer that adds the above quote, which serves as a kind of unifying theme to the entire trailer.
A playable version of Metal Gear Solid V: The Phantom Pain will be available at this year's E3 Expo for the first time. And the game is currently scheduled to appear on the PS3, PS4, Xbox 360, and Xbox One at some unknown future date. Unless it's some kind of secret code from Kojima, the "Coming 1984″ flash at the end of the trailer is likely just a reference to the game's setting.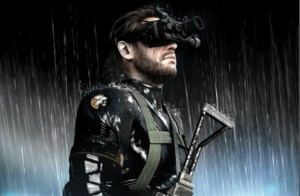 Konami dropped a lot of information on us this week about Metal Gear Solid V: Ground Zeroes. For starters, if you purchase the game "early on" (no time period specified), you'll get exclusive DLC for Metal Gear Solid V: The Phantom Pain. In the retail version, it will be available "in the first batch;" digitally, it will be available for only a limited amount of time. The DLC unlocks additional staff for the Mother Base, introduced in Ground Zeroes, and will give players an advantage against The Phantom Pain.
There will also be unlockable content from Ground Zeroes that will carry over to The Phantom Pain. Ground Zeroes players will have a leg up with the additional staff, which will include rescued prisoners of war and VIPs. You will be able to carry over your character skins as well.
But wait, there's more! Ground Zeroes will have a second screen iDroid app, which will be available for iOS, Android, and Xbox Smart Glass systems. This free app is a replica of Big Boss' communicator and map, meaning you'll be able to look at your maps, call in air support, or play the audio files (found in the form of cassette tapes) found in Camp Omega.
And finally, Konami has announced a price reduction. On the PlayStation 4 and Xbox One, physical and digital copies of the game will only cost $29.99. On the PlayStation 3 and Xbox 360, the physical game will be $29.99, while digital will be $19.99. The game will be available starting March 18, 2014, so if you want to get in on some of these special additions, you should pre-order it soon.