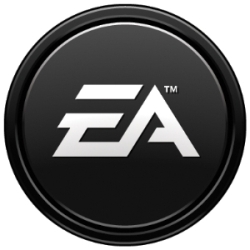 Sports! Sports! Sports!
When you think of sports video games, you think of Electronic Arts (or, more specifically, EA Sports). The powerhouse publisher loves sports so much that they plan to feature five athletic adaptations (FIFA 16, Madden NFL 16, NBA Live 16, NHL 16, and Rory Mcllroy PGA Tour) at the 2015 E3 Expo. However, the company's E3 Press Conference will have plenty of other non-sports games on display, including Star Wars: Battlefront, Need For Speed, Star Wars: The Old Republic, and the world premiere of Mirror's Edge: Catalyst. But wait… there's still more. The publisher plans to showcase "a dozen" games during their Press Conference, which means an additional three games will be have to be announced on stage. That said, we have a pretty good idea what EA's internal studios are working on…
It's likely that all of these titles will get at least a cursory mention during EA's E3 Press Conference. And you can watch the presentation in the comfort of your own home as EA plans to broadcast the Press Conference live at LiveToPlay.EA.com on Monday, June 15 at 4:00 PM (Eastern Time). More details about all of this year's previously-announced titles can be found after the break.
PC/Console Games
FIFA 16 – FIFA 16 innovates across the entire pitch to deliver a balanced, authentic, and exciting football experience that lets you play your way, and compete at a higher level. And with all new ways to play!
Madden NFL 16 – Be the Playmaker in Madden NFL 16 with new gameplay mechanics that allow you to dominate the passing game.
Mirror's Edge: Catalyst – Experience the rise of Faith and join her fight for freedom, with fluid movement and combat in first person that will raise the bar for the action/adventure genre.
NBA Live 16 – This year is all about you, with features that empower self-expression on and off the court.
Need For Speed – Discover a nocturnal world of urban car culture built around real world automotive icons and Five Ways to Play in this thrilling reboot.
NHL 16 – Built with more input from our fans than ever before, NHL 16 steps onto the ice to deliver new features across the most played single player and team modes, including a reimagined EA Sports Hockey League. Combined with new gameplay balance and innovation at every position and an unrivalled game day authenticity, NHL 16 puts you into the heart of a team, where you play together and win together.
Rory Mcllroy PGA Tour – With stunning authentic and fantasy experiences, EA Sports Rory Mcllroy PGA Tour truly delivers Golf Without Limits. Play what you want, how you want, where you want.
Star Wars: Battlefront – From epic 40 player multiplayer battles to Missions packed with intensity and depth, Star Wars: Battlefront will immerse you in your Star Wars battle fantasies.
Star Wars: The Old Republic Knights of the Fallen Empire Expansion – The largest story-driven expansion to date, Knights of the Fallen Empire, marks a renewed focus on cinematic storytelling in Star Wars: The Old Republic. The expansion will deliver on the hallmarks of what makes a great BioWare game: new worlds to explore, new companions to recruit, and a dynamic story that players will be able to shape based on the choices they make.
Mobile Games
FIFA – Featuring stunning new console quality gameplay that fully harnesses the power of the latest mobile devices… this is truly the next generation FIFA for mobile.
Madden NFL Mobile – This is Madden NFL like you've never seen on mobile and the season never ends! Build your ultimate Madden NFL team, dominate your friends in intense head-to-head shootouts and play Live Events all off-season long.
Minions Paradise – Developed in partnership with Illumination Entertainment, when a lovable yet bungling Minion named Phil accidentally sinks the cruise ship carrying his vacationing Minion buddies, he decides to turn a deserted tropical island into the perfect Minions Paradise!