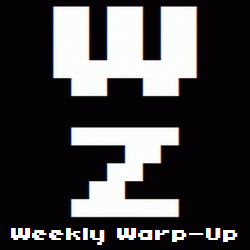 No, that's not a typo. Welcome to the Weekly Warp-Up, your weekly wrap-up of the biggest and the best articles posted at Warp Zoned this week…
We've updated our Big List of Nintendo Switch Games in the aftermath of that huge Nintendo Switch Presentation. There's definitely something for everyone with more than 80 games in development for Nintendo's next console.
However, the consolemaker had more to say this week with a packed Fire Emblem Direct presentation that included new details on the February 2nd launch of Fire Emblem Heroes on Android devices, a New 3DS debut for Fire Emblem Warriors, and the announcement of a "main series" Fire Emblem game that'll come to the Switch in 2018. Nintendo also confirmed that 1992's Fire Emblem Gaiden will finally be released in the US as Fire Emblem Echoes: Shadows of Valentia in May.
Finally this week, our latest essay looking at the history behind "The Scientifically Proven Best Video Games of All Time" focused on the theatrical themes present in Super Mario Bros. 3. Did you know Shigeru Miyamoto thinks of Mario, Luigi, Princess Peach, Bowser, and all the rest as actors?
More dispatches from the video game news ticker can be found after the break.
New Game Announcements
Pre-Launch Updates and Release Date Announcements
Other Game News
New Videos
New Release Round-Up