All Articles:
E3 2017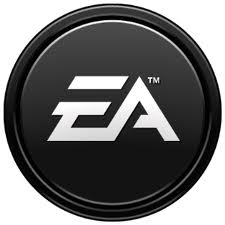 Electronic Arts has announced that they'll once again play host to EA Play, their E3-adjacent mini-conference, in Los Angeles this June.
The publisher will take over the Hollywood Palladium from June 10th through the 12th, and tickets will go on sale at noon (Eastern Time) on April 20. EA also wants to connect to their fans who can't make it to LA, and they're planning to broadcast multiple live reports from the show floor at EA.com.
EA Play will give in-person attendees and viewers at home a first look at the publisher's upcoming slate of games including Star Wars: Battlefront 2, Need For Speed 2017, Madden NFL 18, FIFA 18, and NBA Live 18.
And as you might have guessed, several surprise announcements are also being lined up for EA Play.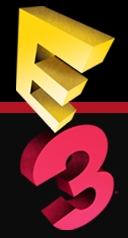 The Entertainment Software Association first opened the doors to the annual E3 Expo in 1995, and gamers have been clamoring to get a glimpse at the industry-only event ever since. This year, they'll finally get a chance as the ESA announced (via GameSpot) that a limited number of tickets will be sold to the public beginning this Monday, February 13, at noon (Eastern Time).
A total of 15,000 tickets will be available, and they'll be priced at $250 apiece (though early bird buyers on the 13th will be able to buy them at a discount). The tickets will include access to the show floor, panel discussions, and other events for the duration of this year's expo. Ticketholders will also be able to sit in on Geoff Keighley's live studio show during the expo, which will include interviews with game developers and executives.
One major part of E3 that fans will miss out on is the various Press Conferences that take place in the days preceding the expo. These tickets won't act as an invitation to those presentations.
"The feedback we heard was clear… they wanted to play the games inside the convention center. In addition, exhibitors inside the convention center wanted to have access to the fans. So this year we're bringing the two together," Rich Taylor, the ESA's Senior Vice President of Communications, told GameSpot.
Taylor later said the ESA is always looking for ways to make the E3 Expo more relevant and useful for game industry professionals, journalists, and the public:
"I think asking, 'How can we improve?' 'Where are video games headed?' 'How do we connect with fans?' are all healthy questions, and that helps ensure E3 stays current and meets exhibitors' needs," he said.

"It's a changing industry, and E3 has always evolved to meet industry needs and anticipate where we're heading together–as an event, as an industry, and as fans. The decision to open our doors to 15,000 fans was a strategic decision. It is thanks to our members and their vision and leadership that made this possible. We have a model that allows the business of the industry to continue for our business and media attendees and provides an opportunity for video games' biggest fans to experience the latest in innovative, immersive entertainment."
The 2017 E3 Expo will kick off on June 13.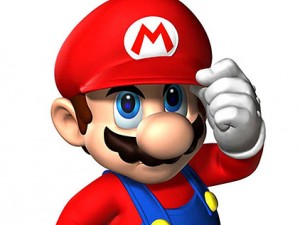 During the waning hours of this year's E3 Expo, Nintendo's Shigeru Miyamoto told IGN, "We're always challenging ourselves to create something new, so hopefully you'll see a new kind of Mario in about a year or two."
For longtime fans of Nintendo, any kind of new Mario game is cause for excitement, but a "new kind of Mario" game is something else entirely. And if it's still a year or two away, does that mean it's in development for Nintendo's new NX console?
Mario's video game career has allowed him to take up a number of different vocations over the years, but Miyamoto believes that the core principles of any Mario game must be grounded in "approachability and accessibility." This has made it difficult for the developer to stray too far from the traditional Mario formula, but younger employees have helped him "[look] at the conventions with fresh eyes."
It's much too early to speculate on what Miyamoto is cooking up within Nintendo's headquarters, but it goes along with what Super Mario Maker co-creator Takashi Tezuka said back in November, when he told reporters the consolemaker has "interesting things" planned for the character.
Wherever Mario goes next, it might be a while before we hear about it. Miyamoto finished his chat with IGN by saying, "Maybe next E3 we'll be able to share something."