Weekly Warp-Up: Gamescom 2015 Countdown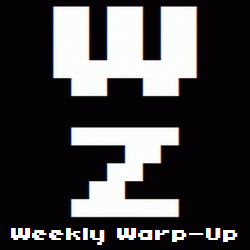 No, that's not a typo. Welcome to the Weekly Warp-Up, your weekly wrap-up of the biggest and the best articles posted at Warp Zoned this week…
Gamescom, the biggest video game convention in all of Europe, kicks next week in Cologne, Germany and game publishers are preparing for the big show. Most expo announcements are still a big mystery, but we did learn this week that Blizzard plans to announce the sixth World of Warcraft expansion in Germany.
In other news, UK Correspondent Andrew Rainnie has published the latest edition of Kickstart This!, which focuses on the crowdfunding efforts of Soul Keepers, XO, and The Wizards of Trinity Bellwoods.
Finally this week, Josh Griffiths has published an editorial digging into the Frames Per Second Fight. Spoiler Alert: People who demand 60 frames per second are often a tad unreasonable.
More news from the week that was can be found after the break.
New Game Announcements
More News
New Videos
Rumor Has It
Etcetera
New Release Round-Up
It's Dangerous To Go Alone! Read This.
A Commenter Is You!