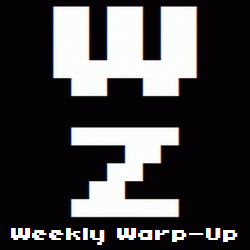 No, that's not a typo. Welcome to the Weekly Warp-Up, your weekly wrap-up of the biggest and the best articles posted at Warp Zoned this week…
In fourteen hundred ninety-two… Columbus sailed the ocean blue… etc, etc, etc.
In twenty fifteen… there's not much new video game news to be seen.
Mostly, publisher stuck to the expected stuff like the announcement of a dozen new tracks for Guitar Hero Live and a new character for Street Fighter V. Though it was a bit surprising that the fighting game's Brazilian representative isn't Blanka, but a new character known as Laura. Less surprising is the news that Capcom is thinking about making a Resident Evil 7 announcement sometime soon.
If you're looking for something else to read this Columbus Day weekend, how about our interview with Qora creator Holden Boyles. Everybody loves Kickstarter success stores, right?
More news from the week that was can be found after the break.
New Game Announcements
More News
New Videos
New Release Round-Up