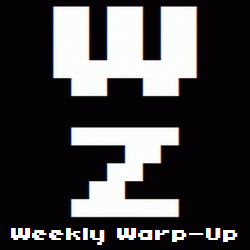 No, that's not a typo. Welcome to the Weekly Warp-Up, your weekly wrap-up of the biggest and the best articles posted at Warp Zoned this week…
Despite a rather rough critical reception, Batman V Superman: Dawn of Justice set box office records this weekend. So naturally, the battle between DC's twin titans spilled over into the video game realm too.
Earlier this week, Telltale Games invited the world into their Batcave and gave everyone a sneak peek at Batman: A Telltale Game Series. Most of the good stuff (like some screenshots or a trailer) is still hidden around the next corner, but we do know that players will be able to control both Bruce Wayne and the Batman.
We also replayed the Batman: Arkham adventures this week to help prepare our argument for 4 Ways to Bring Back the Arkham Series. None of them involve Superman, but I'm sure Rocksteady has at least thought about a game adaptation of The Dark Knight Returns.
Elsewhere on Warp Zoned this week, Agent 47's bald head got a chance to shine. First, we took a look at the Hitman: Intro Pack, and later, we examined IO Interactive's questionable advertising choices in the light of the Brussels Attack in Hitman, Brussels, and Showing Restraint After a Tragedy.
And happy anniversary to the Resident Evil franchise. The staff took a stroll down memory lane this week in Resident Evil Reflections.
You can read all about the rest of the week that was after the break.
New Game Announcements
More News
New Videos
Etcetera
New Release Round-Up