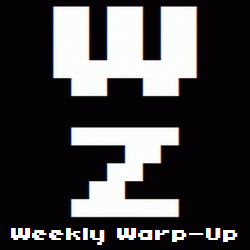 No, that's not a typo. Welcome to the Weekly Warp-Up, your weekly wrap-up of the biggest and the best articles posted at Warp Zoned this week…
This year's Gamescom expo was a relatively low-key event, though Konami managed to surprise everyone by announcing Metal Gear Survive, the first game in the Metal Gear franchise without Hideo Kojima's involvement. Though we still know very little about it, fans don't seem pleased that Konami decided to add interdimensional zombies to a franchise best known for its deeply philosophical themes.
Less surprising was The Legend of Zelda: Breath of the Wild's coronation as the "Best of Gamescom." After it's massive unveiling at E3, Nintendo's upcoming adventure game continues to overshadow every other game currently in development.
Elsewhere on Warp Zoned this week, we took a look at Dangerous Golf, the first game from the ex-Burnout devs at Three Fields Entertainment.
You can find more news from Gamescom after the break including updates on Injustice 2, Resident Evil 7: Biohazard, and Mass Effect.
New Game Announcements
Pre-Launch Updates and Release Date Announcements
Other Game News
New Videos
Rumor Has It
New Release Round-Up