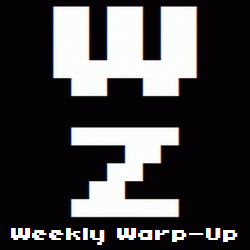 No, that's not a typo. Welcome to the Weekly Warp-Up, your weekly wrap-up of the biggest and the best articles posted at Warp Zoned this week…
Publishers and developers have officially run out of interesting things to talk about in 2016. So with two weeks left in the year, people have started to look to 2017, which promises to be a huge year for the industry.
This is especially true for Nintendo, which released Super Mario Run for iOS devices earlier this week, and is planning to launch the Switch in March. So as we get ready for the consolemaker's big presentation planned for January 12, we updated our Big List of Nintendo Switch Games to reflect the latest announcements.
Also this week, we're looking forward to Resident Evil 7: Biohazard in January, so we played through the "Midnight Version" of the game's Beginning Hour demo.
More news from this past week can be found after the break.
New Game Announcements
Pre-Launch Updates and Release Date Announcements
Other Game News
New Videos
Etcetera
Rumor Has It
New Release Round-Up