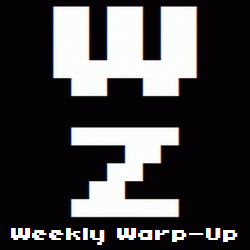 No, that's not a typo. Welcome to the Weekly Warp-Up, your weekly wrap-up of the biggest and the best articles posted at Warp Zoned this week…
We still don't know when Rockstar Games plans to release Grand Theft Auto V. And we still don't even know which platforms it'll appear on (but ten bucks says a Wii U release is in the works). However, we did get some idea of what the game will look like this week as Rockstar released ten new GTA5 screenshots.
Pick your poison: "Business," "Leisure," or "Transport." Better yet, check out all three.
Are you ready for more of this week's biggest news stories? You can find them after the break.
The Week in Reviews…
The Week in New Games…
Amazing Paperboy Delivers…
It's A Secret To Everybody…
And Finally…
The creator of Diablo has it out with the development team of Diablo III in one of the strangest nerd brawls I've ever seen.