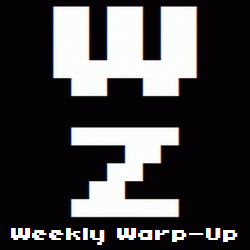 No, that's not a typo. Welcome to the Weekly Warp-Up, your weekly wrap-up of the biggest and the best articles posted at Warp Zoned this week…
When it comes to video game news, this week was all about Nintendo… again. We started things off with a look at the Wii U's launch and it's similarities to the Wii launch and the GameCube launch in The Wii U: It's All Just A Little Bit of History Repeating. Then Nintendo themselves picked up the ball and ran off an impressive string of announcements during their latest Nintendo Direct presentation including EarthBound on the Wii U Virtual Console, The Legend of Zelda: A Link to the Past 2 for the 3DS, and release dates for Mario & Luigi: Dream Team, Shin Megami Tensei IV, Pikmin 3, and Game & Wario.
In non-Nintendo news, we sat down for an Interview with Switchblade Monkeys and posted a Hands-On Preview of their first game, Secret Ponchos.
More news from the week that was can be found after the break.
The Week in Reviews…
The Week in New Games…
Amazing Paperboy Delivers…
It's A Secret To Everybody…
And Finally…
Check out this beautiful post depicting "The Evolution of Video Game Controllers." Want!