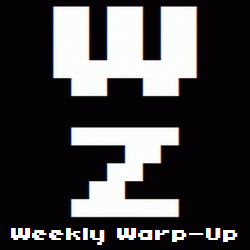 No, that's not a typo. Welcome to the Weekly Warp-Up, your weekly wrap-up of the biggest and the best articles posted at Warp Zoned this week…
The "big three" (Sony, Microsoft, and Nintendo) are positioning their pieces for next month's E3 Expo. With Microsoft and Sony launching new consoles and Nintendo shifting into phase two of the Wii U's launch, it's likely going to be one of the most competitive shows ever.
On Wednesday, Sony officially unveiled Gran Turismo 6 as a PS3 exclusive. However, they were quick to point out that a PlayStation 4 version would likely be released down the line.
Nintendo took over Friday and posted another Nintendo Direct video for all the world to see. During the half-hour presentation, the consolemaker confirmed that Sonic: Lost World will be released exclusively on the Wii U and the 3DS, Mario & Sonic at the Sochi 2014 Olympic Winter Games is in development, New Super Luigi U will be available as a DLC expansion and a boxed game, and that The Wonderful 101 will be released on September 15. Though Electronic Arts did rain on their parade a bit and confirmed that they have no Wii U games in development.
Third-party publishers are even getting in on the act. Konami announced their "Pre-E3 Show" lineup, which includes Castlevania: Lords of Shadow 2, Metal Gear Solid V: The Phantom Pain, and Pro Evolution Soccer 2014.
Microsoft stayed quiet in preparation for next week's "Next Xbox Reveal."
What else happened in the game industry this week? Hit the jump to find out.
The Week in Reviews…
The Week in New Games…
Amazing Paperboy Delivers…
It's A Secret To Everybody…
And Finally…
The NPD Group has declared Injustice: Gods Among Us the best-selling game of April 2013.