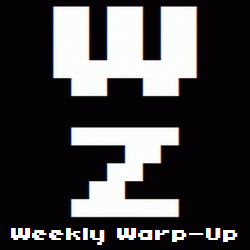 No, that's not a typo. Welcome to the Weekly Warp-Up, your weekly wrap-up of the biggest and the best articles posted at Warp Zoned this week…
Does everybody remember the "Rent is Too Damn High" guy from the 2010 New York governor's debate? I've been thinking about him again recently, not least of which because it's been too damn hot this week. Yup, that's how little is going on in the game industry this week, I referenced the "Rent is Too Damn High" guy and the weather.
Anyway, UK Correspondent Andrew Rainnie looked at Nintendo's performance during this year's E3 Expo and has put together a few thoughts on what he considers "The New Conservatism of Nintendo." And speaking of E3, the Game Critics Awards got together and announced the nominees for their annual Best of E3 2013 awards. This year, a trio of games (TitanFall, Destiny, and Watch Dogs) came away with more nominations than all the rest.
So cool down and take a gander at the rest of this week's big news stories, after the break.
The Week in Reviews…
The Week in New Games…
Amazing Paperboy Delivers…
It's A Secret To Everybody…
And Finally…
Have you noticed the strong resemblence between Ellie from The Last of Us and actress Ellen Page? Page has noticed it and she "doesn't appreciate it," especially in light of her work with Quantic Dream and Beyond: Two Souls.