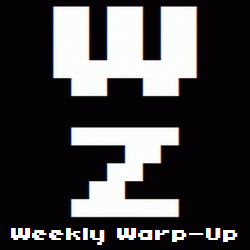 No, that's not a typo. Welcome to the Weekly Warp-Up, your weekly wrap-up of the biggest and the best articles posted at Warp Zoned this week…
Nintendo will release two of the biggest games of 2013 this week: Pokemon X and Pokemon Y. But before the pocket monsters invade the 3DS for the first time in a "main series" Pokemon game, the publisher some of their plans for the rest of 2013… and beyond. For example, they've confirmed that Donkey Kong Country: Tropical Freeze will now be released in February 2014. And they've also added Toon Link and Sonic the Hedgehog to Super Smash Bros. 4.
By the way, Beyond: Two Souls will also be released next week and we went hands-on with Quantic Dream's next title. You might say it's beyond awesome (so far).
In non-new release news (sort of), the staff of Warp Zoned took at look back at What We Played in September 2013 and selected our Games of October 2013.
You can find more news from the week that was after the break.
The Week in Reviews…
The Week in New Games…
Amazing Paperboy Delivers…
It's A Secret To Everybody…
And Finally…
Pac-Man is a finalist for the National Toy Hall of Fame's Class of 2013. Wakka Wakka.