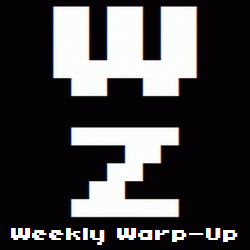 No, that's not a typo. Welcome to the Weekly Warp-Up, your weekly wrap-up of the biggest and the best articles posted at Warp Zoned this week…
This year's Fall gaming rush is almost here, but first we've got to get the last few weeks of Summer out of the way first. For example, did you know Nintendo held a Splatoon Global Testfire this weekend? It's still going on and today's your last chance to get in on a free weekend for one of this Summer's best games. And speaking of good games that were released this Summer, we recently posted a review of Lego Jurassic World. If you like Lego games, it's very likely worth your time.
But it's hard to think about the Fall without looking even further afield to this Winter, when Sony plans to host the second annual PlayStation Experience. The two-day expo moves to San Francisco this year and will likely be just as jam-packed full of demos and announcements as the 2014 edition.
More news from the week that was is available after the break.
New Game Announcements
More News
New Videos
New Release Round-Up