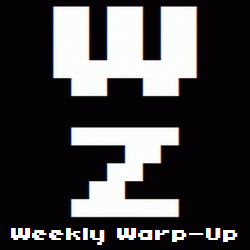 No, that's not a typo. Welcome to the Weekly Warp-Up, your weekly wrap-up of the biggest and the best articles posted at Warp Zoned this week…
The annual Game Developers Conference took place earlier this week in San Francisco, and as you'd expect, it dominated the headlines all week. But before we talk about the future, let's flashback to last year as this year's GDC Awards honored The Witcher 3: Wild Hunt as "Game of the Year," while the IGF Awards selected Her Story as the recipient of the "Seumas McNally Grand Prize."
But GDC is always about what's next and the next "next thing" is most definitely virtual reality. So Oculus took center stage at the gathering of developers and announced that the Oculus Rift will launch with 30 games on March 28. Not to be outdone, Sony confirmed their PlayStation VR headset will launch in October and that it'll be priced at $399.
But I think it was Microsoft who made the most announcements at GDC, including confirmation that've enabled Cross-Network Play between players on an Xbox One, a Windows 10 PC, and "other networks." The consolemaker also pulled back the curtain on more than three dozen ID@Xbox games which will be released in 2016 and heavily implied that The Behemoth's Pit People will also be available this year. However, the biggest bit of noise that Microsoft made at GDC may have been the afterparty they threw featuring dancers in bikini tops and miniskirts. That decision was… let's go with ill-advised.
Finally out of GDC, the Princeton Review has published their list of the best colleges for Game Design, with the the University of Utah and the University of Central Florida coming out on top.
Elsewhere on Warp Zoned this week, I'd like to direct you to our first part in a new series, It's In Your Blood: A History of Horror Games, and a review of Broforce.
You can read all about the rest of the week that was after the break.
New Game Announcements
More News
Rumor Has It
Etcetera
New Release Round-Up