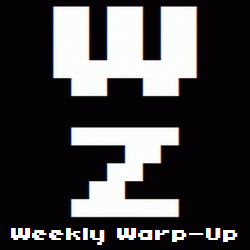 No, that's not a typo. Welcome to the Weekly Warp-Up, your weekly wrap-up of the biggest and the best articles posted at Warp Zoned this week…
The battle lines are being redrawn as Activision and EA will go head-to-head this Fall with Call of Duty: Infinite Warfare and Battlefield 1. However, players will get the chance to choose whether they want to go back to the future with Infinite Warfare or travel back in time to Battlefield 1's World War I setting. Naturally, the two gaming superpowers had a lot to say about their marquee franchises this week.
On the Call of Duty front, Activision delivered a Debut Trailer for this November's game, while also revealing that Deluxe Editions will come packaged with Call of Duty: Modern Warfare Remastered. They later announced a few details on Infinity Ward's first Zombies Mode, and confirmed that Modern Warfare Remastered will not be sold on its own.
Meanwhile, EA dropped a lot of details about Battlefield 1's World War I setting, and unveiled a massive Collector's Edition and a special Early Enlister Edition that'll be available three days before the regular release date.
In the more immediate future, we published the latest entry in our Kickstart This! series, which took a look at In the Shadows this week. The Warp Zoned staff also got together to discuss What We Played in April 2016 and The Games of May 2016.
Finally, the World Video Game Hall of Fame announced their Class of 2016, which included The Legend of Zelda, Grand Theft Auto III, Sonic the Hedgehog, Space Invaders, The Oregon Trail, and The Sims.
There were also plenty of smaller skirmishes all around the world of gaming this past week, and you can read all about them after the break.
New Game Announcements
More News
New Videos
Etcetera
New Release Round-Up