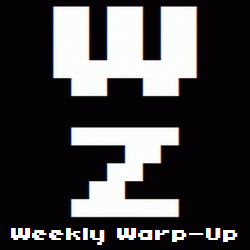 No, that's not a typo. Welcome to the Weekly Warp-Up, your weekly wrap-up of the biggest and the best articles posted at Warp Zoned this week…
Have you seen the hamster run through Level 1-1 from Super Mario Bros.? If not, drop everything you're doing and watch it right now. And after you're done, dial up the video of Japanese Prime Minister Shinzo Abe getting an Olympic-sized assist from Mario during the Closing Ceremony.
Nintendo stayed in the news a lot this week by releasing a series of mini-trailers for The Legend of Zelda: Breath of the Wild. Each clip is under a minute, but Link has been able to display his prowess with the Woodcutter's Axe, a variety of magical Runes, a razor-sharp sword, and a bunch of arrows.
Elsewhere on Warp Zoned this week, we reviewed Keiji Inafune's Mighty No. 9 and it got a "Mega Meh."
Looking for more news from the last seven days? You can be find it after the break.
New Game Announcements
Pre-Launch Updates and Release Date Announcements
Other Game News
Etcetera
Rumor Has It
New Release Round-Up