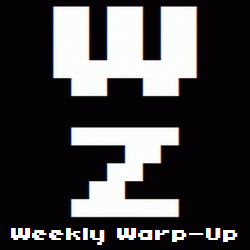 No, that's not a typo. Welcome to the Weekly Warp-Up, your weekly wrap-up of the biggest and the best articles posted at Warp Zoned this week…
We are T-Minus 12 days from the launch of the Nintendo Switch, so now is a good time as any to ask Is Nintendo Marketing the Switch to the Wrong Audience? For a company so closely liked with the childlike wonder that video games can create, we've noticed there's been a distinct lack of kids in the Switch's marketing materials.
But, of course, video games aren't just for kids. And no where is there more evident than in latest Kickstart This! selection, a game adaptation of Francis Ford Coppola's Apocalypse Now.
Finally this week, our Scientifically Proven Best Video Games of All Time series looked at the simplicity of Space Invaders. Drop down, increase speed, and reverse direction!
You can find more news from this past week, including a recap of NIS America's 2017 Press Event and a lost "Pac-Man" parody from Weird Al Yankovic, after the break.
New Game Announcements
Pre-Launch Updates and Release Date Announcements
Other Game News
New Videos
Etcetera
Rumor Has It
New Release Round-Up