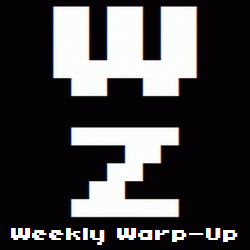 No, that's not a typo. Welcome to the Weekly Warp-Up, your weekly wrap-up of the biggest and the best articles posted at Warp Zoned this week…
The Nintendo Switch celebrated its one-month anniversary this week, and the console/handheld hybrid has emerged as a prime destination for retro-themed titles. Look no further than our reviews of Graceful Explosion Machine and Blaster Master Zero to see how the Switch is becoming an essential piece of technology for fans of retro gaming.
And it looks like this momentum will continue throughout the Spring, especially after this week's announcement of the Jam-like NBA Playgrounds. This arcade-y basketball game will also be available for the PC, PS4, and Xbox One in May.
Finally this week, the Warp Zoned Staff got together to discuss What We Played in March 2017 and The Games of April 2017. As you might have guessed, there was a lot of talk about The Legend of Zelda: Breath of the Wild in the former, and Persona 5 in the latter.
You can read all about the rest of this week after the break.
New Game Announcements
Pre-Launch Updates and Release Date Announcements

Cars 3: Driven To Win will be released for every available console on June 13.
Volition's Agents of Mayhem got a new trailer and an August 15 release date this week.
Nintendo unveiled another new stage for Splatoon 2… "Humpback Pump Track."
Other Game News
New Videos
Etcetera
Rumor Has It
New Release Round-Up