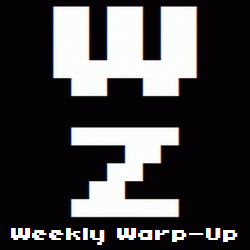 No, that's not a typo. Welcome to the Weekly Warp-Up, your weekly wrap-up of the biggest and the best articles posted at Warp Zoned this week…
It's not fit for man nor beast outside! The northeast is still digging themselves out after yesterday's massive snowstorm, so it's a great time to sit around and talk about rumors. Like the one that says the Xbox 720/Durango will include a Blu-ray disc drive, a used games lockout system, and an improved Kinect sensor. Putting next-generation games on Blu-ray makes total sense. As does an upgraded Kinect sensor. But there will not be a used game lockout system on any next-generation system. It is impossible. How impossible?
I repeat… Sony and Microsoft Will NOT Block Used Games in Their Next-Gen Consoles.
Warm up with even more rumors (and some actual news) after the break.
The Week in Reviews…
The Week in New Games…
Amazing Paperboy Delivers…
It's A Secret To Everybody…
And Finally…
J.J. Abrams and Gabe Newell are sitting on the stage, C-O-L-L-A-B-O-R-A-T-I-N-G. During their D.I.C.E. keynote, the Star Trek director and the Valve founder announced plans to turn Portal and Half-Life into movies. Oh, and J.J. Abrams has an idea for a game too.