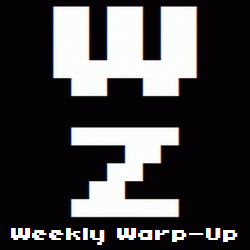 No, that's not a typo. Welcome to the Weekly Warp-Up, your weekly wrap-up of the biggest and the best articles posted at Warp Zoned this week…
We all knew it was coming and we all suspected it would be announced this year, but Bethesda has finally confirmed that Fallout 4 is in development for the PC, PS4, and Xbox One. Hopefully this also puts an end to the slightly unhinged folks who scream "Make Fallout 4!" after every Bethesda announcement that isn't Fallout 4.
But Fallout 4 wasn't the only big game to be announced this week as 2K Games and Firaxis revealed that XCOM 2 is in the works for the PC. If you're wondering why it isn't coming to consoles too, it's because Firaxis said "it had to be PC-exclusive" to make all their ambitious plans work.
Thankfully, such as restriction hasn't been imposed on Uncharted: The Nathan Drake Collection, an enhanced compilation of the first three games in the series for the PS4. Some people may hate it, but I love this trend. Games need to be more like movies and even more re-releases need to happen so the great games stay accessible.
And speaking of great games, the World Video Game Hall of Fame announced their inaugural class, selecting Tetris, Super Mario Bros., Pong, Doom, World of Warcraft, and Pac-Man for enshrinement.
Finally this week, the Warp Zoned staff looked back at What We Played in May 2015 and looked forward to The Games of June 2015.
We're also looking forward to this year's E3 Expo and you can find even more pre-E3 news after the break.
New Game Announcements
More News
New Videos
New Release Round-Up