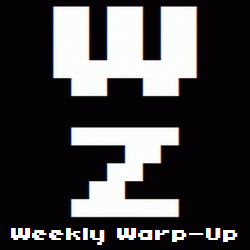 No, that's not a typo. Welcome to the Weekly Warp-Up, your weekly wrap-up of the biggest and the best articles posted at Warp Zoned this week…
Nintendo hit the ground running this week with the announcement that Super Mario Run will be available iOS devices this December. The endless runner will also make its way to Android devices in 2017. Not to be outdone, Sony officially announced the PS4 Slim, which will be released next week, and the PS4 Pro, which will be available in November.
Nintendo will no doubt take over the conversation once again when they reveal more about the NX, which is good news for our September 2016 Update to The Big List of Nintendo NX Games. To add to the list, Tank It!, an "anti-war" game from Bplus, was announced for the NX this week.
Elsewhere on Warp Zoned this week, the staff got together to discuss What We Played in August 2016 and The Games of September 2016. A review of Batman: The Telltale Series – Episode 1: Realm of Shadows is also available for your perusal.
More news from the rest of the week can be found after the break.
New Game Announcements
Pre-Launch Updates and Release Date Announcements
Other Game News
New Videos
Etcetera
New Release Round-Up